June 29, 2016
Accenture Interactive Launches Its First Content Studio to Deliver Innovative and Engaging Content to Clients


More Content Studios planned for Accenture globally

NEW YORK; June 29, 2016 – Accenture Interactive has launched a new 10,000 square foot Content Studio in New York City to create and deliver various types of content, and explore new innovations in the emerging content space. The studio offers full multimedia production, including a state-of-the-art TV and video post-production facility, and supports new, collaborative models for delivering branded content in an omni-channel world. The focus of this first-of-its-kind facility for Accenture is to drive innovation, research, creative strategy, product development and industry best practices.
The Content Studio sits at the heart of Accenture Interactive's Global Content Services Practice located in New York City's SoHo neighborhood. Accenture Interactive's Content Practice focuses on the development, production and use of content on a global, enterprise scale.

Building off the momentum of Accenture Interactive's top ranking by Ad Age as the world's biggest and fastest-growing digital agency, Accenture plans to open six more Content Studios over the next 24 months in locations across Europe, Asia and North America.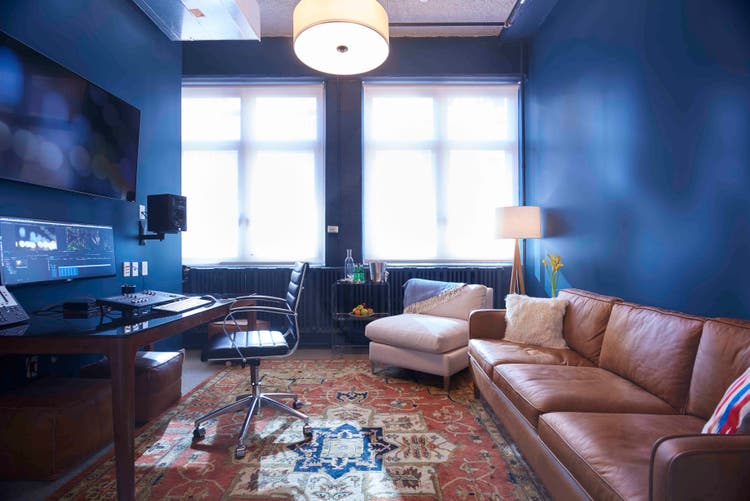 "Content is the greatest disruptor in the enterprise today, with new channels, touchpoints and distributions channels being created every day," said Donna Tuths, managing director of content services at Accenture Interactive. "Our clients are continuously looking for ways to remain competitive by using various mediums of content, and our new content studio provides a first-class environment to help them foster new ideas and innovate in the way they use content on a global scale."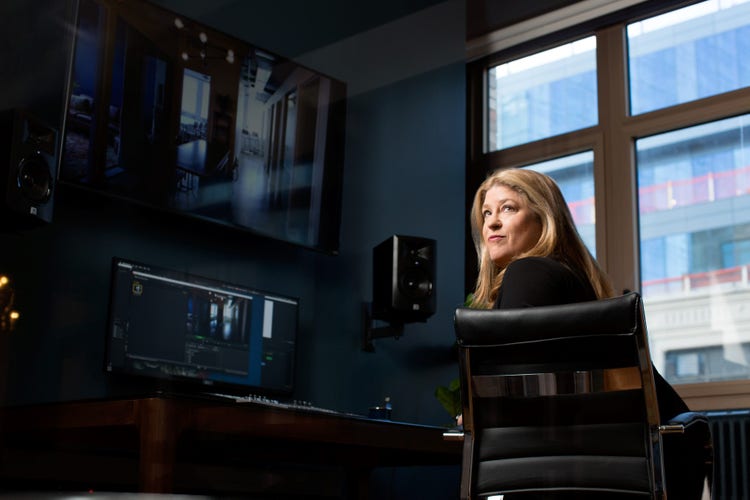 Accenture Interactive's Content Studio will support the ideation, creation and development of content, including:
Help clients leverage video content to interact with their clients and become a video enabled enterprise
Provide full broadcast quality post-production for clients, which expands Accenture Interactive's capabilities from digital and video to print and television
Collaborate with technology alliance partners to bring cutting-edge video technology to the marketplace
Create a unique space to collaborate with clients on their content strategy and execution
Experiment with leading-edge technology, such as the cloud-based, 3D body scanning technology recently demoed earlier this month at Cannes Lions
Scale global content management and de-coupled production to optimize speed, cost, quality -- to get the right message to the right customer at the right time
In an inaugural study conducted by Accenture Interactive earlier this year titled, "Content the H20 of Marketing," more than 1,000 executives from 17 countries and 14 industries were surveyed to better understand their attitudes, insights and strategies for managing digital content -- now and in the future. The study revealed that, despite challenges like speed and scale, marketers universally agree that digital content is an organizational priority and recognize the opportunities in becoming a content-led organization.

About Accenture
Accenture (NYSE: ACN) is a leading global professional services company, providing a broad range of services and solutions in strategy, consulting, digital, technology and operations. Combining unmatched experience and specialized skills across more than 40 industries and all business functions – underpinned by the world's largest delivery network – Accenture works at the intersection of business and technology to help clients improve their performance and create sustainable value for their stakeholders. With approximately 375,000 people serving clients in more than 120 countries, Accenture drives innovation to improve the way the world works and lives. Visit us at www.accenture.com.

Accenture Interactive, part of Accenture Digital, helps the world's leading brands drive superior marketing performance across the full multichannel customer experience. Accenture Interactive offers integrated, industrialized and industry-driven digital transformation and marketing solutions. It was recently named by Ad Age as the world's largest and fastest-growing digital agency. To learn more follow us @Accenture Social and visit www.accenture.com/interactive.

# # #

Contact:

Kelly Coffed
Accenture
+ 1 404 219 3100
kelly.coffed@accenture.com

Copyright © 2016 Accenture. All rights reserved. Accenture, its logo, and High Performance Delivered are trademarks of Accenture.