November 06, 2023
PEUGEOT Appoints Accenture Song as Global Creative Agency of Record

PARIS, France; Nov. 6, 2023 – PEUGEOT announced that it has appointed Accenture Song, the tech-powered creative group of Accenture (NYSE: ACN), as its global creative agency of record from January 2024, as part of a competitive pitch.

To meet the ever-evolving needs of consumers and support its ambition and trajectory to be the electric vehicle (EV) leader in Europe by 2025, PEUGEOT has consolidated all its global advertising communications, across Europe, Middle-East-Africa, South America, Mexico and Asia Pacific into Accenture Song.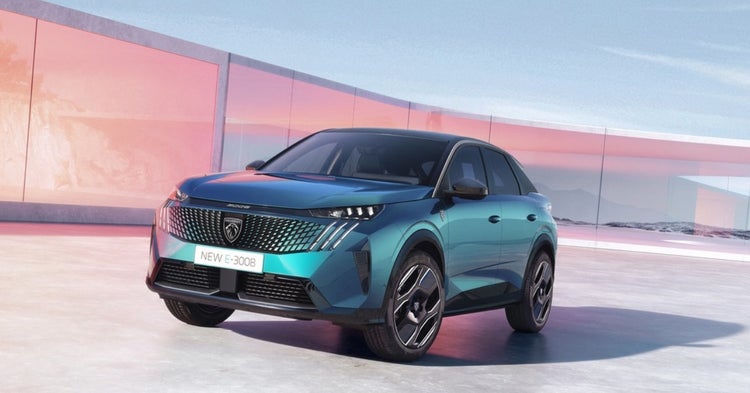 As France's most alluring automotive brand, PEUGEOT, which is part of the multinational automotive manufacturer Stellantis, has a unique story to tell—one that's projected into the future. Accenture Song is tasked with helping to enhance familiarity and appeal to the brand and its wide EV line-up for a new younger, global audience with creative communications across all channels.

The first campaign will be a full-360 integrated launch of the all-new Electric Fastback SUV E-3008 in early 2024. It will be followed by supporting activities for the reveal of the new E-5008, as well as further launches yet to be revealed.

Accenture Song provides PEUGEOT with a centrally-led, globally executed and tech- and data-powered operating model that delivers world-class creativity to connect the brand to its audience.

Phil York, head of PEUGEOT marketing & communications: "Over the last few years, we've seen dramatic and fast unfolding step-changes in the automotive industry and customer expectations. This rapid pace of change requires bold thinkers, and we're thrilled to be partnering with Accenture Song to help us on our journey of transformation into a 100% electric brand that sets new benchmarks for alluring design, driving pleasure and tech."

David Droga, chief executive officer, Accenture Song: "Together, PEUGEOT and Accenture Song aim to do something new and different. PEUGEOT has an exciting opportunity in the electric category to define their products and services with a distinctive and human approach, emotionally connecting with a new generation of drivers. I believe our tech-powered creatively driven model that's fuelled by our collective ambition will support PEUGEOT in the vision of becoming a true tech mobility company."

About PEUGEOT
PEUGEOT is an inventive premium generalist brand. The Power of ALLURE is its new promise, reflected in each of its models and services. Allure (attractive design), Emotion (instinctive driving pleasure) and Excellence (uncompromising quality and ease of use) are its values. PEUGEOT is present in more than 130 countries and the Brand sold more than 1,050,000 vehicles worldwide in 2022. By 2025, all its models, both passenger cars and commercial vehicles, will be electric. The PEUGEOT E-LION project is a 360° approach to achieving the Zero Carbon goal in 2038. The PEUGEOT 9X8 electrified Hypercar demonstrates the Brand's passion for motorsport and is entered in the World Endurance Championship (WEC), including the Le Mans 24 Hours.

About Accenture
Accenture is a leading global professional services company that helps the world's leading businesses, governments and other organizations build their digital core, optimize their operations, accelerate revenue growth and enhance citizen services—creating tangible value at speed and scale. We are a talent- and innovation-led company with approximately 733,000 people serving clients in more than 120 countries. Technology is at the core of change today, and we are one of the world's leaders in helping drive that change, with strong ecosystem relationships. We combine our strength in technology and leadership in cloud, data and AI with unmatched industry experience, functional expertise and global delivery capability. We are uniquely able to deliver tangible outcomes because of our broad range of services, solutions and assets across Strategy & Consulting, Technology, Operations, Industry X and Song. These capabilities, together with our culture of shared success and commitment to creating 360° value, enable us to help our clients reinvent and build trusted, lasting relationships. We measure our success by the 360° value we create for our clients, each other, our shareholders, partners and communities. Visit us at www.accenture.com.

Accenture Song accelerates growth and value for our clients through sustained customer relevance. Our capabilities span ideation to execution: growth, product and experience design; technology and experience platforms; creative, media and marketing strategy; and campaign, commerce transformation content and channel orchestration. With strong client relationships and deep industry expertise, we help our clients operate at the speed of life through the unlimited potential of imagination, technology and intelligence.
# # #


Contacts:

PEUGEOT
presse@peugeot.com

Rosie Milton-Schönemann
Accenture Song
+44 7769 286484
rosie.milton@accenture.com

Copyright © 2023 Accenture. All rights reserved. Accenture and its logo are trademarks of Accenture.