July 05, 2023
Accenture Song Helps smart Europe Reinvent the Car Shopping Experience

STUTTGART, Germany; July 5, 2023 – Accenture (NYSE: ACN) has teamed up with smart Europe to establish its data-driven, direct-to-consumer (DTC) business model in Europe, repositioning the iconic brand and supporting the launch of its new fully electrical car lines, starting with the smart #1, with an innovative take on the car customization experience.
Together the companies' ambition is to make the car shopping experience easier and personalized to each customer. Implementing the direct sales model including a fully digital-driven buying experience where the customer chooses the journey and data offers relevant personalization.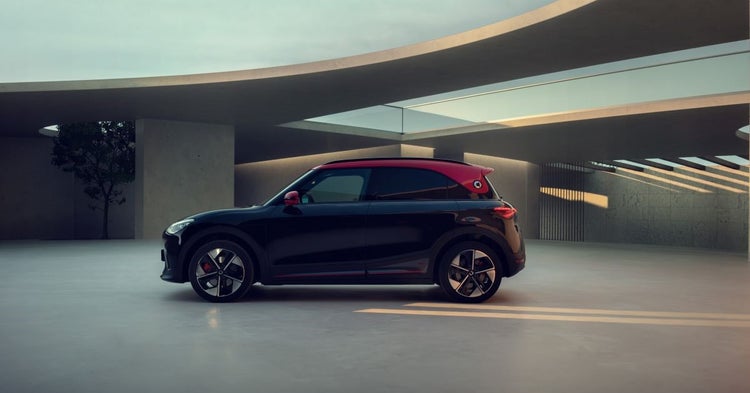 Accenture Song helps smart Europe reinvent the car shopping experience

Christian Barth, managing director at Accenture Song, said: "For decades, the original equipment manufacturers (OEMs) of the automotive industry have been selling cars through dealers. With the rising expectation of online shopping, OEMs are seeking to provide the options customers demand these days. Currently they are missing out on seamless experiences up to the physical outlet, real-time data about their customers' purchasing habits and a means to enable holistic customer experiences, loyalty and trust. With the rapid digitization of the automotive industry and the rise of the connected car, the way is paved for DTC models. Customers are demanding either purely digital-driven purchasing experiences and smart is now positioned to meet that need."

Accenture Song, Accenture's tech-powered creative group, created a new, holistic ecosystem for smart completely from scratch to allow a holistic view of customer interactions. Accenture's DTC specialists supported smart in shaping its direct sales business model by initiating the potential for future customer engagement informed by data. For example, insights can be used to expand offerings such as extended insurance coverage for travel, as well as to help make key decisions about marketing, sales, supply chain and distribution, lead management and production.

Daniel Gonsior, managing director, experience platforms, Accenture Song adds: "Two and a half years back we have shaped a technological vision together with smart, which was meant to enable the business model. In February this year we brought it live. With a greenfield approach, we were able to implement a modern platform based on future oriented architecture principles to not only capture all of data from marketing, ecommerce, outlets and vehicles in one place, but also to enable hyper personalization for smart's customers in the future."

Dirk Adelman, CEO of smart Europe, said: "Our customers' needs are changing faster than ever. It is our ambition to offer them an intuitive purchasing experience for a car as unique as their preferences are. For this we needed data at the core, that we could use to drive innovation, create new products and personalize the way each smart owner designs and uses their car."

Behind the design of smart's digital ecosystem is a desire to reflect people's needs for ecommerce to adapt to the non-linear nature of how shopping decisions are made: with multiple tweaks along the way or speaking to friends and family or doing further research.

Users can customize their preferred car and see similar vehicles ready in stock or can search stock directly to choose from cars currently available. They can check tech specs, compare variants, save and share their favorite options. When they are ready to do more than browse, they can book a test drive, explore finance options and eventually purchase their chosen car. Help is available via smart's Customer Engagement Center (CEC), with easy contact through phone, e-mail, Facebook, Instagram, Twitter or even iMessage or WhatsApp.

With the market launches of smart #1 in Germany and France, first users could already experience the new buying journey by ordering their #1 online on the smart website. Further European markets will follow subsequently in 2023.

smart and Accenture worked together on the vision and execution of the platform spanning ecommerce, marketing automation, customer data platform, CRM and a headless frontend. Taking a greenfield approach, the companies' core objective is to continually enhance the platform. A robust architecture with decoupling and composability pattern puts data at the core to help smart understand its customers and anticipate their needs, resulting in seamless and personalized user experience.

About smart Europe
smart Europe GmbH was founded in June 2020 as a wholly owned subsidiary of smart Automobile Co., Ltd. Based in Leinfelden-Echterdingen, near Stuttgart. smart Europe's international team is responsible for all sales, marketing and after-sales activities for the next generation of smart vehicles, products and services of the brand in the European market. With Dirk Adelmann as CEO and Martin Günther as CFO, the company is developing its full potential in Europe with a highly efficient and customer-oriented business model. smart Automobile Co., Ltd. was established as a global joint venture between MercedesBenz AG and Geely Automobile Co., Ltd. smart is positioning itself as a leading provider of intelligent electric vehicles in the premium segment.

About Accenture
Accenture is a leading global professional services company that helps the world's leading businesses, governments and other organizations build their digital core, optimize their operations, accelerate revenue growth and enhance citizen services—creating tangible value at speed and scale. We are a talent and innovation led company with 732,000 people serving clients in more than 120 countries. Technology is at the core of change today, and we are one of the world's leaders in helping drive that change, with strong ecosystem relationships. We combine our strength in technology with unmatched industry experience, functional expertise and global delivery capability. We are uniquely able to deliver tangible outcomes because of our broad range of services, solutions and assets across Strategy & Consulting, Technology, Operations, Industry X and Accenture Song. These capabilities, together with our culture of shared success and commitment to creating 360° value, enable us to help our clients succeed and build trusted, lasting relationships. We measure our success by the 360° value we create for our clients, each other, our shareholders, partners and communities. Visit us at www.accenture.com.

Accenture Song accelerates growth and value for our clients through sustained customer relevance. Our capabilities span ideation to execution: growth, product and experience design; technology and experience platforms; creative, media and marketing strategy; and campaign, commerce transformation content and channel orchestration. With strong client relationships and deep industry expertise, we help our clients operate at the speed of life through the unlimited potential of imagination, technology and intelligence.

# # #
Contact:

Rosie Milton-Schönemann
Accenture Song
+44 7769 286484
rosie.milton@accenture.com

Copyright © 2023 Accenture. All rights reserved. Accenture and its logo are trademarks of Accenture.