June 20, 2022
Accenture Accelerates Data-Driven Decision Making for Lupin


Develops and deploys an intelligent digital platform that will support growth and innovation

NEW DELHI, India; June 20, 2022 – Lupin Limited (Lupin), a global pharmaceutical company has collaborated with Accenture (NYSE: ACN) to enable its data driven transformation journey for improved business agility, performance, and operational efficiency.
Accenture deployed a digital platform based on SAP S/4HANA®, providing decision makers with real-time visibility into integrated data from multiple sources including supply chain, people and sales networks spread across 100+ countries and its fifteen manufacturing and research facilities in India, United States of America, Brazil and Mexico. The consolidated view of global business operations and performance has enabled informed decision-making. SAP Fiori apps have also helped enhance the user experience for Lupin employees with simple and easy-to access data models and analytical reports.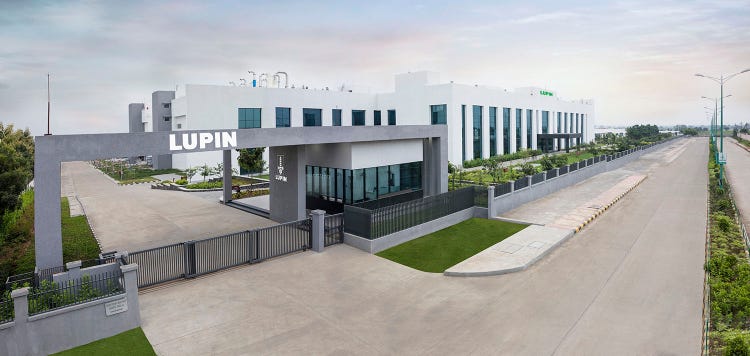 "Lupin is committed to providing affordable healthcare to people across the world, and our data-driven digital platform will play a crucial role in this mission," said Sreeji Gopinathan, CIO, Lupin. "Through our collaboration with Accenture, we will unlock the value of enterprise data in order to increase efficiencies and accelerate innovation across all our functions and processes, including manufacturing, testing, supply chain, and finance and accounting."

Sameer Amte, lead for Accenture's Life Sciences practice in India, said, "As Indian multinational pharmaceutical companies look at navigating supply chain disruptions and gaining a stronger foothold in the global economy, digital transformation will play a key role in advancing competitiveness by running more efficient business processes, improving research and development capabilities, and creating better customer experiences. With our deep industry experience and technology capabilities, we are helping Lupin become an intelligent enterprise by enabling data-driven decisions that will help accelerate product innovation and enable faster access to market."

About Accenture
Accenture is a global professional services company with leading capabilities in digital, cloud and security. Combining unmatched experience and specialized skills across more than 40 industries, we offer Strategy and Consulting, Technology and Operations services and Accenture Song — all powered by the world's largest network of Advanced Technology and Intelligent Operations centers. Our 699,000 people deliver on the promise of technology and human ingenuity every day, serving clients in more than 120 countries. We embrace the power of change to create value and shared success for our clients, people, shareholders, partners and communities. Visit us at accenture.com.

About Lupin
Lupin is an innovation-led transnational pharmaceutical company headquartered in Mumbai, India. The Company develops and commercializes a wide range of branded and generic formulations, biotechnology products, and APIs in over 100 markets in the U.S., India, South Africa, and across the Asia Pacific (APAC), Latin America (LATAM), Europe, and Middle East regions.

The Company enjoys a leadership position in the cardiovascular, anti-diabetic, and respiratory segments and has a significant presence in the anti-infective, gastro-intestinal (GI), central nervous system (CNS), and women's health areas. Lupin is the third-largest pharmaceutical company in the U.S. by prescriptions. The company invested 8.7% of its revenue on research and development in FY22.

Lupin has 15 manufacturing sites, 7 research centers, more than 20,000 professionals working globally, and has been consistently recognized as a 'Great Place to Work' in the Biotechnology & Pharmaceuticals sector. Please visit www.lupin.com for more information.

SAP and other SAP products and services mentioned herein as well as their respective logos are trademarks or registered trademarks of SAP SE in Germany and other countries. Please see https://www.sap.com/copyright for additional trademark information and notices.

# # #

Contacts:

Liza Saha
Accenture
+91 9871966466
liza.saha@accenture.com

Shweta Munjal
Lupin
shwetamunjal@lupin.com


Copyright © 2022 Accenture. All rights reserved. Accenture and its logo are trademarks of Accenture.

This content is provided for general information purposes and is not intended to be used in place of consultation with our professional advisors. This document refers to marks owned by third parties. All such third-party marks are the property of their respective owners. No sponsorship, endorsement or approval of this content by the owners of such marks is intended, expressed or implied.