September 07, 2021
Shoppers Stop Selects Accenture to Help Advance Its Digital Commerce Transformation Journey


Use of data and analytics to reimagine and enhance customer experience

MUMBAI; Sept. 07, 2021 – Shoppers Stop Ltd (NSE: SHOPERSTOP | BSE: 532638), one of India's leading retailer of fashion and beauty brands, is collaborating with Accenture (NYSE: ACN) to accelerate its digital commerce transformation across multiple retail channels. The program aims to enhance customer experience and profitability, as well as support Shoppers Stop's goal of being the go-to digital destination for customers through constant innovation.
"Omnichannel commerce has been a huge focus area for us as we seek to meet and exceed our customers' evolving needs and expectations," said Venu Nair, Shoppers Stop's managing director and chief executive officer. "By collaborating with Accenture, we want to further strengthen our digital commerce strategy for greater reach and access and also improve the overall shopping experience of our customers. We aim to achieve significant profitable growth in our digital commerce revenues over the next three years."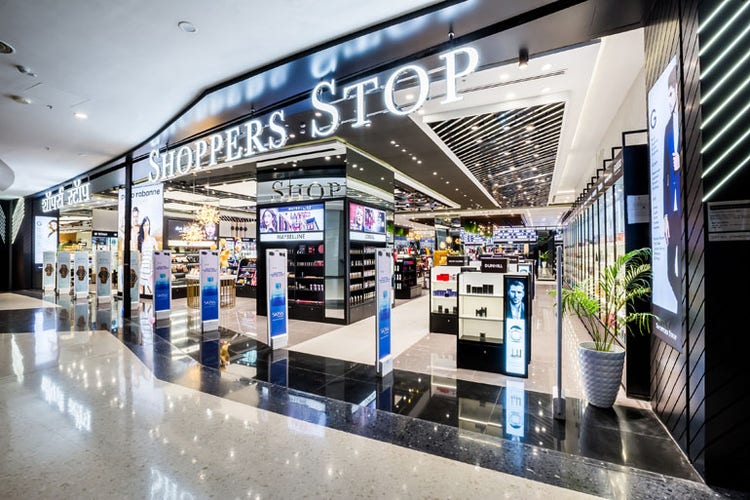 --- Since the second half of 2020, Shoppers Stop has embarked on a transformation of its omnichannel growth strategy. With Accenture's help, the company is strengthening its digital platform, powered by real-time data and analytics across the value chain – from customer experience and supply chain operations through to sales and last mile delivery. Providing a single view of customer and market insights for faster and informed decision-making, the platform optimises customer targeting and contextual marketing with the goal of improving customer satisfaction and revenue. Further, the advanced user interface and user experience are enabling Shoppers Stop customers with a seamless experience across the "browse, search, order and return" stages of the shopping lifecycle, helping bridge the gap between physical and digital touchpoints.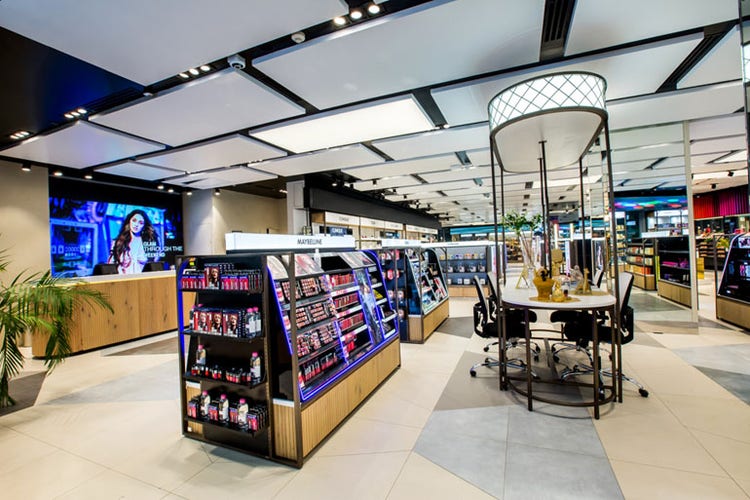 "The retail industry needs to constantly reset so it can stay relevant in the face of changing shopper expectations, and create experiences that engage and delight," said Sameer Amte, a managing director at Accenture, who leads its retail practice in India, said, "This scalable digital commerce transformation program will help Shoppers Stop respond to emerging customer needs and realize new marketplace opportunities, while delivering superior customer experience. We are combining our deep retail experience with diverse capabilities across strategy, analytics, technology and digital marketing to help the company drive its omnichannel strategy."

Piyush N. Singh, who leads Accenture's business in India, said, "Of the many shifts precipitated by the crisis, the acceleration of online consumption is one of the starkest. It is also an irreversible trend which has a long-term bearing on the consumer goods and retail industry. There is an urgent need to reimagine business models to stay on the path of growth and we look forward to collaborating with Shoppers Stop on its digital reinvention journey."

Shoppers Stop has been transitioning from being a brick-and-mortar to an omnichannel retailer, empowering customers with its digital initiatives to ensure a seamless shopping experience. Customers can shop safely, and at their convenience through WhatsApp, its website and application. During the first phase of the lockdown, Shoppers Stop unveiled the White Glove Service for remote assistance and sales. With this service and Endless Aisle, customers can shop easily from home. The brand has invested in meticulously training its personal shoppers and beauty advisors to ensure an engaging customer relationship over WhatsApp.

According to findings of a global survey from Accenture, the dramatic rise in e-commerce driven by the COVID-19 pandemic is likely to remain or accelerate further. For instance, the proportion of online purchases for products such as fashion, home décor, and luxury goods by previously infrequent e-commerce users has increased 667% since the outbreak in India.

Accenture's Retail industry group helps retail and their ecosystem partner companies adapt to change, remain resilient and stay true to their purpose in a responsible way. To learn more, visit https://www.accenture.com/us-en/industries/retail-index

About Accenture
Accenture is a global professional services company with leading capabilities in digital, cloud and security. Combining unmatched experience and specialized skills across more than 40 industries, we offer Strategy and Consulting, Interactive, Technology and Operations services — all powered by the world's largest network of Advanced Technology and Intelligent Operations centres. Our 569,000 people deliver on the promise of technology and human ingenuity every day, serving clients in more than 120 countries. We embrace the power of change to create value and shared success for our clients, people, shareholders, partners and communities. Visit us at www.accenture.com.

About Shoppers Stop Limited
Shoppers Stop Ltd. is the nation's leading premier retailer of fashion and beauty brands established in 1991. Spread across 84 department stores in 44 Cities, the company also operates premium home concept stores (11 Stores), 130 Specialty Beauty stores of M.A.C, Estée Lauder, Bobbi Brown, Clinique, Smash box, Jo Malone and Arcelia and 23 Airport doors, occupying an area of 4.5M sq. ft. Shoppers Stop is home to one of the country's longest running and most coveted loyalty program 'First Citizen'. The company's one-of-a-kind shopping assistance service, 'Personal Shopper' is revolutionizing the way Indians shop; bringing more value, comfort, and convenience to customer experiences. The brands diversified Omni channel offering spans over 500+ recognized and trusted brands across an incomparable range of products that together serve our overarching objective of delivering customer delight. Follow us on - Shop - www.shoppersstop.com | Corporate Site - www.corporate.shoppersstop.com

# # #

Contacts:

Liza Saha
Accenture
+91 9871966466
liza.saha@accenture.com

Sahil Menghani
Shoppers Stop
+91 9820002684
sahil.menghani@shoppersstop.com