October 13, 2021
James Nunn-Price Joins Accenture to Lead Its Security Practice in Growth Markets
Cybersecurity expert brings extensive experience to Accenture Security

SYDNEY; Oct. 14, 2021 – Accenture (NYSE: ACN) has hired James Nunn-Price as a senior managing director to lead its Growth Markets Security business — which spans cyber defense, applied cybersecurity solutions and managed security services — across Africa, Australia & New Zealand, Greater China, India, Japan, Latin America, the Middle East and Southeast Asia. He will join a global practice of more than 8,000 cybersecurity professionals and report to Kelly Bissell, Accenture's global lead for Security.
Nunn-Price has more than 20 years of experience in cybersecurity, including in cyber incident response, managed security services and cyber transformation programs. He joins Accenture from Deloitte, where he was a partner and most recently led the company's cyber and strategic risk practice across the Asia-Pacific region.

"James is an innovative leader in business and cybersecurity, and we're thrilled to welcome him to our Security leadership team," Bissell said. "His deep technical and local cultural knowledge will make him an extremely valuable asset in our commitment to helping clients achieve cyber resilience and supporting our local team members to deliver market-leading results in the region."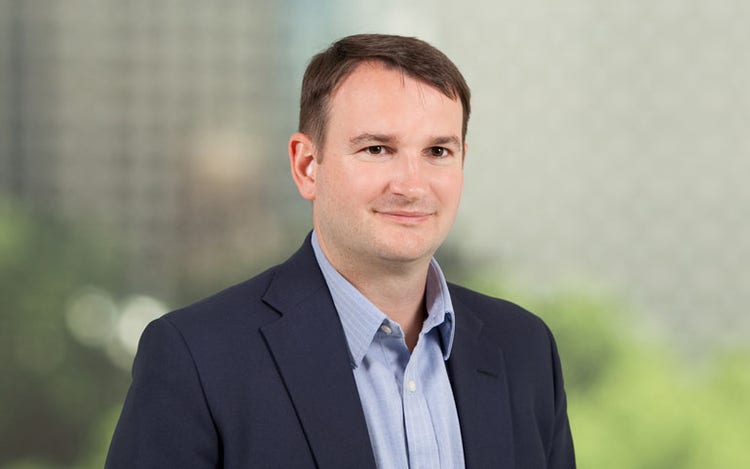 James Nunn-Price

Gianfranco Casati, Accenture's chief executive officer — Growth Markets, said, "We are fortunate to have a talented cybersecurity professional like James join us on our growth journey. A luminary in the industry, James has deep technical knowledge and local experience in what our clients need to drive growth in the market and unlock new opportunities, with cybersecurity at the forefront."

As the digital landscape grows, the client demand for cybersecurity services is on the rise. Accenture Security was reported as a $4.4 billion business growing 29% in fiscal 2021, according to the company's latest financial earnings announcement.

Nunn-Price said, "I have spent my career helping businesses react to incidents and better prepare for the challenges presented by the evolving threat landscape by being more resilient. Although cyber threats have no borders, businesses need us to deliver localized, tailored support that fits their market needs. Accenture has a strong global market presence in the cybersecurity services industry, as well as adjacent tech disruptors, such as cloud, digital and IoT. I am pleased to join and lead this strategic priority for Growth Markets where I will help clients build more resilient and secure environments during their innovation journeys."

Nunn-Price holds a Bachelor of Science in Computer Science and Management Science from the University of Kent, along with several certifications in security and cloud technology. He is based in Sydney, Australia.

About Accenture
Accenture is a global professional services company with leading capabilities in digital, cloud and security. Combining unmatched experience and specialized skills across more than 40 industries, we offer Strategy and Consulting, Interactive, Technology and Operations services—all powered by the world's largest network of Advanced Technology and Intelligent Operations centers. Our 624,000 people deliver on the promise of technology and human ingenuity every day, serving clients in more than 120 countries. We embrace the power of change to create value and shared success for our clients, people, shareholders, partners and communities. Visit us at www.accenture.com.

Accenture Security is a leading provider of end-to-end cybersecurity services, including advanced cyber defense, applied cybersecurity solutions and managed security operations. We bring security innovation, coupled with global scale and a worldwide delivery capability through our network of Advanced Technology and Intelligent Operations centers. Helped by our team of highly skilled professionals, we enable clients to innovate safely, build cyber resilience and grow with confidence. Follow us @AccentureSecure on Twitter or visit us at www.accenture.com/security.

Copyright © 2021 Accenture. All rights reserved. Accenture, and its logo are trademarks of Accenture.
# # #


Contact:

Alison Geib
Accenture
+1 703 947 4404
alison.geib@accenture.com

Junaidah Dahlan
Accenture
+65 6410 8362
junaidah.dahlan@accenture.com