September 29, 2021
Britannia Collaborates with Accenture to Accelerate its Digital Transformation

MUMBAI; Sept. 29, 2021 – Accenture (NYSE: ACN) has helped Britannia Industries Ltd. (BIL), India's largest bakery foods company with presence in over 80 countries, accelerate innovation, capture value and improve the customer and supplier experience, through a holistic digital transformation program.
As Britannia's partner on its digital journey, Accenture designed, developed and deployed a technology system based on SAP S/4HANA®. The new system has increased the visibility and accessibility of data across the organization and enabled deeper use of automation and analytics to guide business decisions.

The enterprise-wide program is focused on modernizing Britannia's business model by digitizing essential services and processes, allowing the company to better respond to changing market trends. For Britannia's large network of suppliers, this project will help streamline procurement and supply chain management, using SAP Ariba® solutions to expedite digital onboarding, contract management and procurement processes.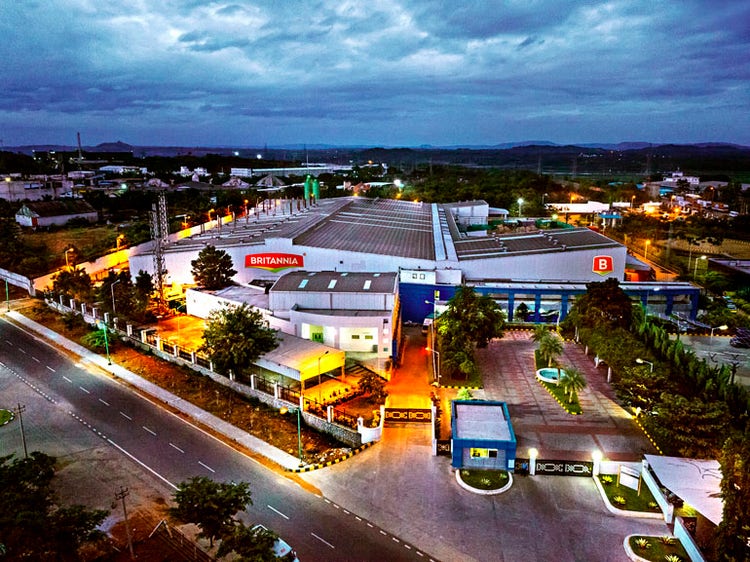 Accenture helps Britannia modernize its business operations and unlock innovation

By digitizing more than 80 manufacturing units and 50 warehouses, Britannia can significantly reduce IT operational costs and unlock capital for innovation and growth initiatives. The system will improve inventory optimization, product availability and workforce productivity for Britannia by building more effective business processes across manufacturing, finance, sales and supply chain management.

"Despite the challenging business environment in the past year, we have witnessed a steady growth in our business performance. At Britannia, we are committed to expanding to new product categories in line with consumer expectations and our vision of entering one new market every year," said N. Venkataraman, Executive Director & Chief Financial Officer, Britannia. "We believe the digital transformation of our business, supported by Accenture, will play a pivotal role in growing our business at speed and scale with data-backed insights and operational efficiencies."

"Technology is a critical enabler for business leaders looking to spot and respond to evolving consumer and market demands," said Manish Gupta, managing director and lead for Accenture's Products practice in India. "By transforming Britannia's core operations, we have helped build a digital backbone that will not only benefit their entire value chain of suppliers, retailers and partners, but also creates a solid foundation for innovation and new growth opportunities in today's integrated marketplace."

Accenture's Consumer Goods & Services industry group helps businesses innovate and grow — from enabling front-office transformation to building intelligent enterprises underpinned by technology and analytics — to help them achieve consumer relevance. To learn more, visit: https://www.accenture.com/us-en/industries/consumer-goods-and-services-index.

About Accenture
Accenture is a global professional services company with leading capabilities in digital, cloud and security. Combining unmatched experience and specialized skills across more than 40 industries, we offer Strategy and Consulting, Interactive, Technology and Operations services — all powered by the world's largest network of Advanced Technology and Intelligent Operations centers. Our 624,000 people deliver on the promise of technology and human ingenuity every day, serving clients in more than 120 countries. We embrace the power of change to create value and shared success for our clients, people, shareholders, partners and communities. Visit us at www.accenture.com.

About Britannia Limited
With a 100-year legacy and a turnover of over INR 12500 Cr, Britannia Industries is India's leading biscuit manufacturer, also present in many other food categories and with a growing presence across the globe. Cherished by many generations of Indians, Britannia produces India's favorite brands like Good Day, Tiger, NutriChoice, Milk Bikis, Marie Gold, Little Hearts, and others and is present in over half of Indian homes. Britannia's total foods portfolio expands beyond biscuits to include dairy, cakes, rusk, and breads. The company is present in more than 80 countries across North America, Europe, Africa, South East Asia, and GCC and is growing into 1 new market per year, in terms of local manufacturing operations. Britannia and its flagship brands are routinely voted as India's most trusted, valuable, and popular brands in various Consumer and Industry surveys conducted by the likes of Milward Brown, Nielsen, IMRB, and WPP Group, among others. It is India's first Zero Transfat food Company and over 50% of its product portfolio is fortified with essentials micro-nutrients. Britannia believes that 'Taste & Trust' are its sobriquets and constantly endeavors to make a Billion Indians reach out for a delightful and healthy Britannia product several times a day!

Any statements contained in this document that are not historical facts are forward-looking statements as defined in the U.S. Private Securities Litigation Reform Act of 1995. Words such as "anticipate," "believe," "estimate," "expect," "forecast," "intend," "may," "plan," "project," "predict," "should" and "will" and similar expressions as they relate to SAP are intended to identify such forward-looking statements. SAP undertakes no obligation to publicly update or revise any forward-looking statements. All forward-looking statements are subject to various risks and uncertainties that could cause actual results to differ materially from expectations. The factors that could affect SAP's future financial results are discussed more fully in SAP's filings with the U.S. Securities and Exchange Commission ("SEC"), including SAP's most recent Annual Report on Form 20-F filed with the SEC. Readers are cautioned not to place undue reliance on these forward-looking statements, which speak only as of their dates.

SAP and other SAP products and services mentioned herein as well as their respective logos are trademarks or registered trademarks of SAP SE in Germany and other countries. Please see https://www.sap.com/copyright for additional trademark information and notices. All other product and service names mentioned are the trademarks of their respective companies.

# # #

Contacts:

Liza Saha
Accenture
+91 9871 966466
liza.saha@accenture.com

Niharika Sneha
Britannia Industries Limited
+91 9999 026784
niharika.sneha@genesis-bcw.com

Barkha Phoughat
Britannia Industries Limited
+91 9899 505048
barkha.phoughat@genesis-bcw.com