January 31, 2020
Accenture Named Top Healthcare Management Consulting Firm by KLAS Research

CHICAGO; Jan. 31, 2020 – Accenture (NYSE: ACN) has been named the top ranked healthcare management consulting firm by KLAS Research, one of the industry's leading research and insights firms.
@AccentureHealth is #1 in Healthcare Management Consulting according to @klasresearch #BestinKLAS.


Accenture was named the "Best in KLAS Overall Healthcare Management Consulting Firm." The Best in KLAS designation is awarded only in services market segments that have the broadest operational and clinical impact on healthcare organizations.

Copyright KLAS 2020
The Best in KLAS designations are a recognition of outstanding efforts to help healthcare organizations in their pursuit to deliver quality patient care. In the healthcare management consulting segment, Accenture secured a KLAS Research ranking of 94.7 out of 100 based on an industry ranking of eight professional services firms. Accenture earned scores of 90 or above in all evaluation categories.

"The Best in KLAS recognition in healthcare management consulting is a testament to the value our people, solutions and services are bringing to healthcare organizations nationwide," said Kristin Ficery, a managing director at Accenture who leads its Health Provider practice. "We take great pride in the fact that our clients view Accenture as their trusted partner in achieving success."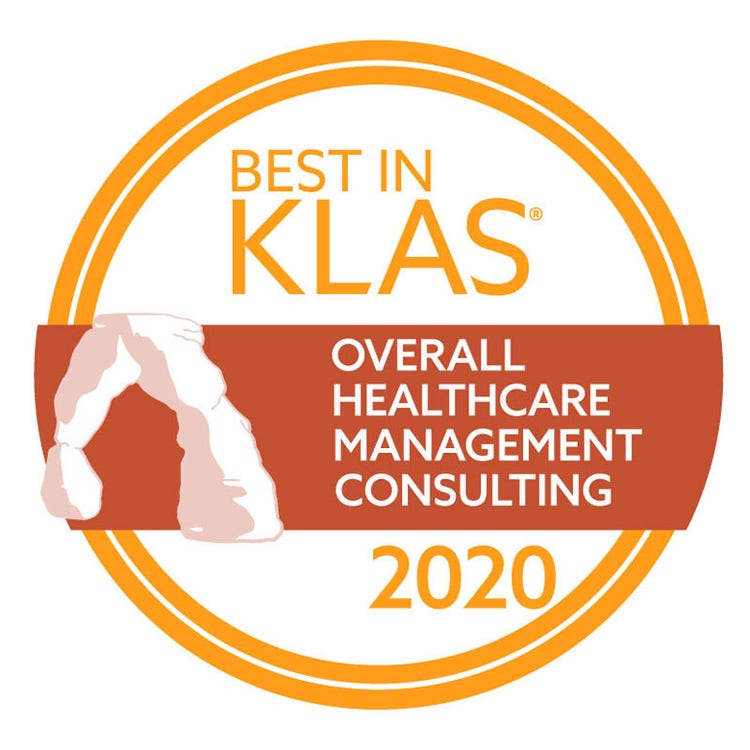 Accenture secures leader ranking from KLAS Research: Best in KLAS
in Overall Health Management Consulting 2020
Adam Gale, president of KLAS Research, said, "Providers and payers demand better performance, usability, and interoperability from their vendor partners every year. Best in KLAS winners set the standard of excellence in their market segment. Earning a Best in KLAS award should both excite and humble the recipients. It serves as a signal to providers that they should expect only the best from the winning vendors."

About KLAS
KLAS is a data-driven company on a mission to improve the world's healthcare by enabling provider and payer voices to be heard and counted. Working with thousands of healthcare professionals, KLAS collects insights on soft­ware, services and medical equipment to deliver reports, trending data and statistical overviews. KLAS data is accurate, honest and impartial. The research directly reflects the voice of healthcare professionals and acts as a catalyst for improving vendor performance. To learn more about KLAS and the insights we provide, visit KLASresearch.com.

About Accenture
Accenture is a leading global professional services company, providing a broad range of services and solutions in strategy, consulting, digital, technology and operations. Combining unmatched experience and specialized skills across more than 40 industries and all business functions — underpinned by the world's largest delivery network — Accenture works at the intersection of business and technology to help clients improve their performance and create sustainable value for their stakeholders. With 505,000 people serving clients in more than 120 countries, Accenture drives innovation to improve the way the world works and lives. Visit us at www.accenture.com.
# # #


Contact:

Cam Granstra
Accenture
+1 312 693 5992
cameria.l.granstra@accenture.com