March 04, 2019
Accenture Interactive Operations Expands Leadership Team with Addition of Two Seasoned Industry Executives


Caspar Schlickum to lead Asia Pacific region; Peter Kolster Hansen to lead Next-Generation Content Services

NEW YORK and SINGAPORE; Mar. 4, 2019 – Accenture (NYSE: ACN) has expanded the worldwide leadership team of Accenture Interactive Operations with the hiring of Caspar Schlickum as regional managing director for Asia Pacific (APAC) and Peter Kolster Hansen as managing director and worldwide lead for Next-Generation Content Services.
Both will play a critical role in differentiating Accenture Interactive Operations' product and service offerings to help clients reinvent the way they activate, operate and scale marketing programs to drive superior business outcomes and measurable performance.

Based in Singapore, Schlickum will be responsible for leading Accenture Interactive Operations in the APAC region. He brings to Accenture 17 years of leadership and business development experience with start-ups and established business clients. Schlickum joins Accenture from WPP, where he most recently served as CEO of Wunderman APAC and was EMEA CEO and co-founder of Xaxis, WPP's data and technology-driven media business. Prior to WPP, Schlickum worked in Deutsche Bank's investment banking division.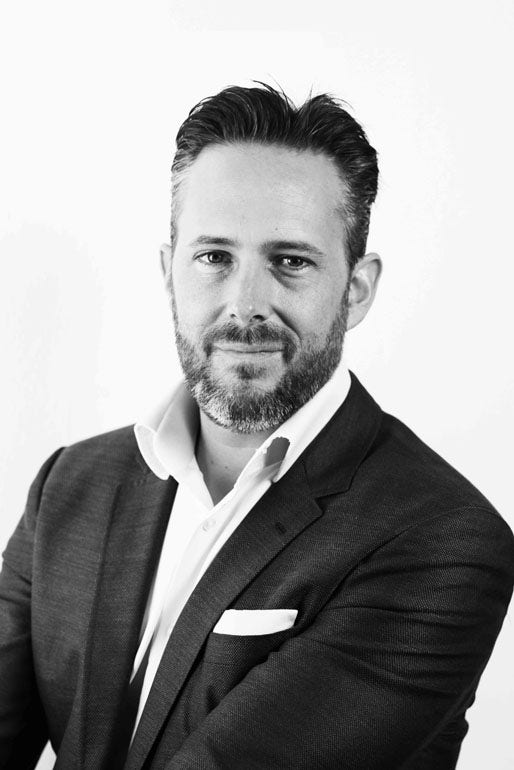 Based in Singapore, Caspar Schlickum joins Accenture Interactive Operations
as regional managing director of Asia Pacific.

Based in New York, Hansen will be responsible for Accenture's data-driven approach to dynamic content creation and customization across multiple touch points and creative services activation. This includes tighter integration with artificial intelligence (AI) and machine-learning technologies to power the effectiveness of Accenture's programmatic, digital marketing and ecommerce offerings. Hansen joins Accenture from Adobe, where he served as the global head of creative agency partnerships for its Creative Cloud business.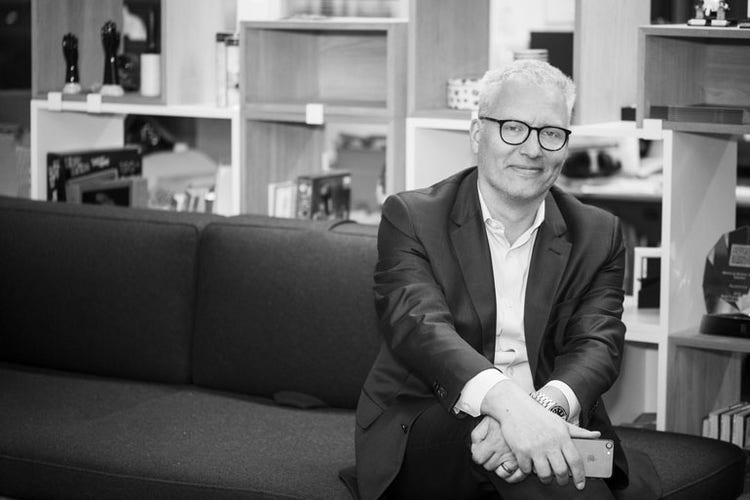 Based in New York, Peter Kolster Hansen joins Accenture Interactive Operations as managing director
and worldwide lead of Next Generation Content Services.
"Caspar's appointment gives clients a trusted partner to deliver on their growth agenda by leveraging opportunities in the region. Peter's appointment provides clients with an expert to ensure the integrated deployment of multi-channel content creation," said Nikki Mendonça, global president of Accenture Interactive Operations. "With analytics, automation and applied intelligence as the new competitive advantage, we can now activate a cost-effective hub-and-spoke marketing operating model for the world's most notable brands."

Schlickum said, "In today's highly interconnected world, marketers need a partner that can deliver consistent world-class execution, bring together content and drive commerce. Accenture has the expertise and relationships across operations, technology and experience design to help our clients achieve their business objectives. I'm excited about the opportunity to help clients in APAC rapidly deploy solutions that reinvent the legacy marketing supply chain."

Hansen said, "For sustained growth, brands need to connect with their customers on an individual level. Only Accenture Interactive Operations can offer a model for marketing engines on a global scale, powered by AI and machine learning, that are bespoke to each client's brand needs. We can now hyper-personalize every piece of the millions of versions of content needed across multiple channels for more effective desire-building awareness and commerce transactions."

Today's announcement arrives on the heels of Accenture's release of its new flagship SynOps for Marketing human-machine operating "engine" that optimizes the synergy of data, applied intelligence, digital technologies and talent to help organizations transform business operations, create exceptional user experiences and deliver results previously unimaginable.

With expertise in more than 20 industries and 45 languages, Accenture Interactive Operations is the global marketing managed services arm of Accenture Interactive. Fully leveraging automation, analytics and AI across all consumer touchpoints, Accenture Interactive Operations creates solutions with speed, scale and agility to help clients achieve a step change in marketing-led growth.

About Accenture
Accenture is a leading global professional services company, providing a broad range of services and solutions in strategy, consulting, digital, technology and operations. Combining unmatched experience and specialized skills across more than 40 industries and all business functions — underpinned by the world's largest delivery network — Accenture works at the intersection of business and technology to help clients improve their performance and create sustainable value for their stakeholders. With 469,000 people serving clients in more than 120 countries, Accenture drives innovation to improve the way the world works and lives. Visit us at www.accenture.com.
# # #


Contact:

Mylissa Tsai
Accenture
+1 917 452 9729
mylissa.tsai@accenture.com

Copyright © 2019 Accenture. All rights reserved. Accenture, its logo, and High Performance Delivered are trademarks of Accenture.