November 10, 2019
Accenture Interactive Expands its Design Capability in Japan


Opens first Fjord design studio in Tokyo, strengthening ability to create client experiences at the intersection of innovation and purpose

TOKYO; Nov. 10, 2019 – Accenture (NYSE: ACN) today announced the opening of the Tokyo studio for Fjord, design and innovation from Accenture Interactive. The launch marks the first Fjord design studio in Japan. By introducing the capabilities of the world's largest design and innovation consultancy in the local market, Accenture Interactive strengthens its commitment to unlocking Japan's innovation potential through the power of human-centered experiences.
Founded in 2001, Fjord became part of Accenture Interactive in 2013. With more than 1,200 designers in 33 studios worldwide, Fjord is a global leader in strategic design and innovation. The new studio, opening today, is located at the Accenture Interactive Studio Tokyo in Azabu, Tokyo. Led by Kohei Bansho and Eduardo Kranz, Fjord Tokyo designers will bring design-led strategy, service design, and organizational / cultural innovation to create digital services people love and that support the business transformation of Japanese clients.

Fjord works with some of the world's most-recognized brands to reimagine their customer experiences through a human-centric approach to design, including:
RBS, for which it invented and launched Bó by NatWest, a new 'neobank' for one of the UK's largest financial institutions, helping customers cultivate healthier financial habits
Finnair, reimagining the airline's customer experience and using advanced technology to design a mobile travel companion and other digital services, bringing peace of mind to air travelers.
Auris Health (part of Johnson & Johnson), which worked with Fjord's connected products team on revolutionizing endoscopy, allowing physicians to diagnose and treat small, hard-to-reach peripheral nodules earlier — and with greater precision.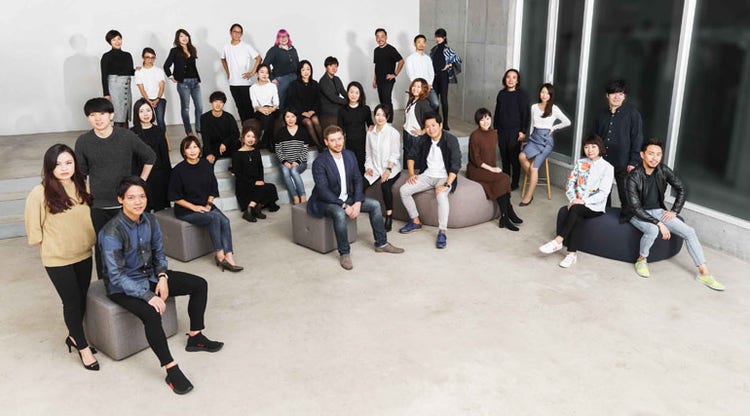 The design team at Fjord Tokyo gathers to commemorate its first studio opening in Japan

"Faced with digital disruption, businesses in Japan are placing a growing emphasis on experience and design to meet people's diverse and ever-changing needs. By combining the power of design with the strong technical expertise Japan is known for, businesses have the potential to create the kinds of superior experiences today's consumers expect and crave," said Junichiro Kurokawa, Accenture Interactive Japan Lead. "By adding Fjord's capability to design for human impact, Accenture Interactive can further help our clients drive sustainable growth by creating experiences with purpose at their core."

Kurokawa continues: "With 'Reinvent the Experience' as our common mission, Accenture Interactive and IMJ have collaborated to solve clients' challenges with digital technologies. Now, by bringing Fjord's world-class design capabilities to the team, Accenture Interactive can further help clients design experience — from strategy to delivery — in the local market and beyond."

Kohei Bansho, studio lead of Fjord Tokyo, added, "Our diverse and skilled designers from around the world share a common passion: to make Japanese lives better. We look forward to advancing the world's leading 'Made in Japan' brands on their paths to innovation, right here from Tokyo."

About Accenture
Accenture is a leading global professional services company, providing a broad range of services and solutions in strategy, consulting, digital, technology and operations. Combining unmatched experience and specialized skills across more than 40 industries and all business functions — underpinned by the world's largest delivery network — Accenture works at the intersection of business and technology to help clients improve their performance and create sustainable value for their stakeholders. With 492,000 people serving clients in more than 120 countries, Accenture drives innovation to improve the way the world works and lives. Visit us at www.accenture.com.

Accenture Interactive helps the world's leading brands transform their customer experiences across the entire customer journey. Through our connected offerings in design, marketing, content and commerce, we create new ways to win in today's experience-led economy. Accenture Interactive is ranked the world's largest digital agency in the latest Ad Age Agency Report for the fourth year in a row, and was named a 2019 Most Innovative Company in Advertising by Fast Company. To learn more, follow us @AccentureSong and visit www.accentureinteractive.com.

Fjord, part of Accenture Interactive, is a design and innovation consultancy that reimagines people's relationships with the digital and physical world around them. We use the power of design to create services people love. By combining a human-centered approach with robust methodology, we work with some of the world's leading businesses to make complex systems simple and elegant. Founded in 2001, Fjord has a diverse team of 1,200 design and innovation experts in 33 studios, including Atlanta, Auckland, Austin, Barcelona, Berlin, Bogotá, Buenos Aires, Canberra, Chicago, Copenhagen, Dubai, Dublin, Helsinki, Johannesburg, Lima, London, Los Angeles, Madrid, Melbourne, Mexico City, Milan, New York, Paris, San Francisco, São Paulo, Seattle, Singapore, Stockholm, Sydney, Tokyo, Toronto, Washington, D.C. and Zurich. To learn more, follow us @fjord and visit www.fjordnet.com.

# # #

Contacts:

Kazumi Yamada, Junko Yoshino
Accenture Japan
+81 45-330-7157
accenture.jp.media@accenture.com

David LaBar
Accenture
+1 646 456 4505
david.labar@accenture.com

Copyright © 2019 Accenture. All rights reserved. Accenture and its logo are trademarks of Accenture.