May 30, 2018
Sanofi Chooses Accenture Interactive to Create UWell's Healthcare Platform to Better Serve Consumers

MILAN; May 30, 2018 – Accenture (NYSE: ACN) today announced that Sanofi, a global biopharmaceutical leader, is working with Accenture Interactive to help enhance the experience of its healthcare consumers through the creation of UWell's healthcare platform.
As Sanofi's experience agency, Accenture Interactive will be responsible for delivering services to enhance the end-to-end customer journey and build personalized, seamless experiences across Sanofi's consumer brands. The UWell healthcare platform aims to simplify consumers approach to managing their health, provide easy access to information, and provide insight on wellness issues.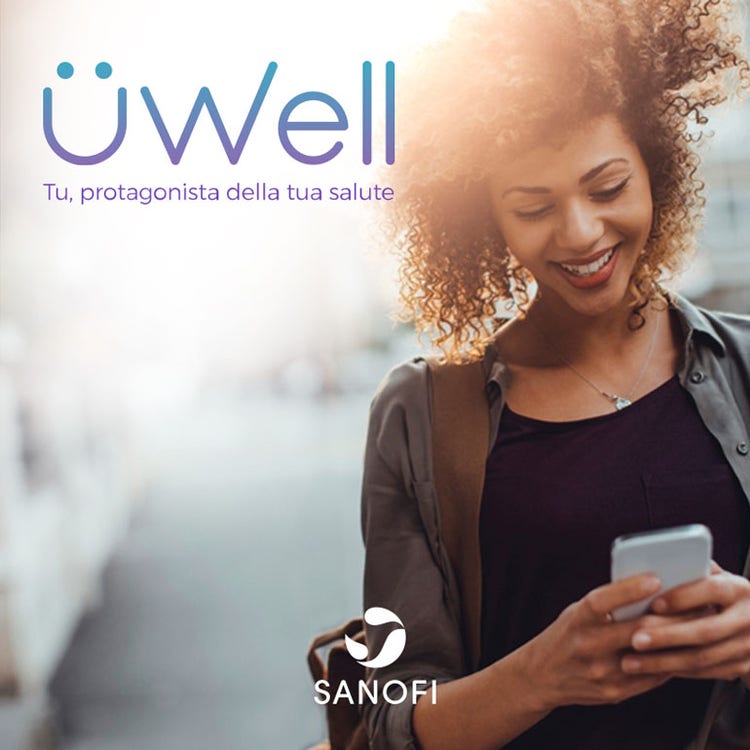 UWell is an open service and content platform that will allow users to upload their health data in one single place, to register, users can simply access the website www.uwell.it from their PC or download the Android or Apple app and create their own profile. The platform enables quick access to doctor and pharmacy services including the ability to set reminders for doctor appointments, key health deadlines and pharmacy home delivery services. A content hub will provide educational health advice from experts.

Accenture Interactive has already worked with Sanofi to define, evaluate and shape the business concept, and is currently designing the platform. The agency is building and managing all required capabilities including service design, creativity, content, digital marketing, commerce, and analytics, as well as supporting the commercial launch with marketing activities.

The project will have different development phases and will grow and respond to consumer needs. It will initially focus on Italy with a view to build out the platform across a number of markets in the future.

"UWell is the most innovative platform in healthcare right now," said Fabio Mazzotta general manager consumer healthcare Sanofi – Italy. "We're very proud to launch such a transformative program which will be leveraging personalized services, designed around consumer needs. Our purpose is to educate and to motivate them in taking care of themselves and to simplify their lives. Month after month, UWell will be enriched with new functionalities and a set of services to further enhance their experience. We believe that Accenture Interactive has the capabilities and assets to help us to build upon this ambition."

"Leading biopharmaceutical companies like Sanofi have the foresight to plan for customers' evolving expectations for better health outcomes and understand the consumerization of healthcare that is changing the industry," said Alessandro Diana, managing director Accenture Interactive – Italy. "It is an exciting time for Sanofi to innovate and succeed in creating human-led experiences for its customers and simplify their healthcare needs."

About Accenture
Accenture is a leading global professional services company, providing a broad range of services and solutions in strategy, consulting, digital, technology and operations. Combining unmatched experience and specialized skills across more than 40 industries and all business functions – underpinned by the world's largest delivery network – Accenture works at the intersection of business and technology to help clients improve their performance and create sustainable value for their stakeholders. With approximately 442,000 people serving clients in more than 120 countries, Accenture drives innovation to improve the way the world works and lives. Visit us at www.accenture.com.

Accenture Interactive helps the world's leading brands transform their customer experiences across the entire customer journey. Through our connected offerings in design, marketing, content and commerce, we create new ways to win in today's experience-led economy. Accenture Interactive is ranked the world's largest digital agency in the latest Ad Age Agency Report. To learn more, follow @AccentureSong and visit www.accentureinteractive.com.

# # #

Contact:

Alexandra Annable
Accenture Interactive
+44 7918780916
alexandra.annable@accenture.com

Armando Barone
Accenture
+39 3485608969
armando.barone@accenture.com

Copyright © 2018 Accenture. All rights reserved. Accenture, its logo, and High Performance Delivered are trademarks of Accenture.