March 19, 2018
"Human + Machine," Management Playbook for Success in Age of Artificial Intelligence, Finds AI's Real Power Is Helping Reimagine Business by Augmenting, Not Replacing, Human Capabilities


New book from Accenture AI experts shows how the future of business will be defined by "collaborative intelligence" between people and machines

NEW YORK; March 19, 2018 – The real power of artificial intelligence (AI) is how it enables leaders to reimagine and transform their organizations through human-machine collaboration, which will ultimately reshape businesses and industries, according to a new book by two AI experts at Accenture (NYSE: ACN).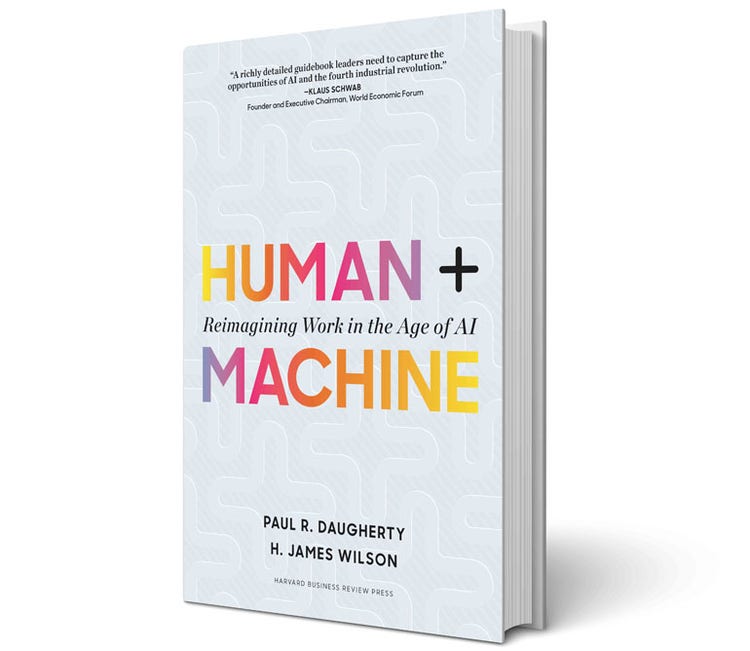 Human + Machine: Reimagining Work in the Age of AI discusses how AI gives businesses the power to reimagine and transform their processes – whether related to breakthrough innovation, everyday customer service, or personal productivity habits. The book details how, by reimaging business processes, companies are using the new rules of AI to leap ahead on innovation and profitability.
Co-authored by Paul Daugherty, Accenture's chief technology & innovation officer, and Jim Wilson, managing director of information technology and business research at Accenture Research, Human + Machine is being published by Harvard Business Review Press and will be widely available March 20.

Based on the authors' experience and on quantitative and qualitative research with 1,500 organizations, Human + Machine debunks the widespread misconception that AI systems will replace humans in one industry after another. The authors show that while that will be true for some jobs, with AI being deployed to automate certain tasks, the technology's true power is in augmenting human capabilities.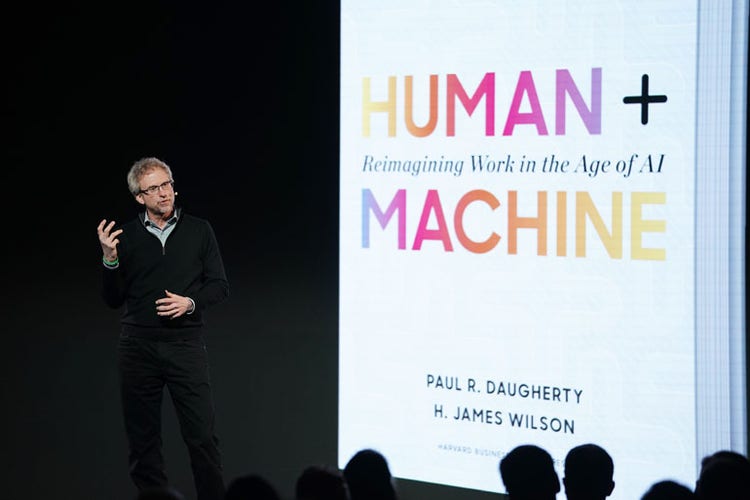 Paul Daugherty, Chief Technology & Innovation Officer, Accenture
"Our research shows that to fully harness the power of AI, business leaders must change the relationship between employees and machines to one of 'collaborative intelligence,'" Daugherty said. "In other words, AI isn't about making 'artificial' superhumans – but about using technology to give humans 'superpowers,' equipping them with new skills and capabilities so that they can achieve more and learn faster."

The collaboration of human and machine is unlocking what the authors call the "third wave" of business transformation (the first wave, ushered in by Henry Ford, involved standardized processes; the second wave consisted of automated processes, peaking in the 1990s with the business process reengineering movement). The third wave has created what the authors refer to as "the missing middle" – a dynamic and diverse space in which humans and machines collaborate to attain orders-of-magnitude increases in business performance.

In the missing middle, humans work with smart machines to exploit what each party does best – with humans developing, training and managing various AI applications, and machines providing humans with significantly enhanced capabilities, such as the ability to process and analyze copious amounts of data from myriad sources in real time. To exploit the full power of AI, companies must fill the gap of the "missing middle" by considering new employee roles, establishing novel types of working relationships between humans and machines, changing traditional concepts of management, and overhauling their very concept of work itself.

"The unprecedented power of AI to transform businesses is creating an urgent and growing challenge," Wilson said. "To help leaders reimagine their processes and get the most benefit from AI's power to augment human capability, we developed what we call the 'MELDS' framework, with five crucial principles required to become an AI-fueled business: Mindset, Enterprise, Leadership, Data and Skills. Innovative companies can leverage this framework to ride the third wave and capitalize on AI-powered human-machine collaborations."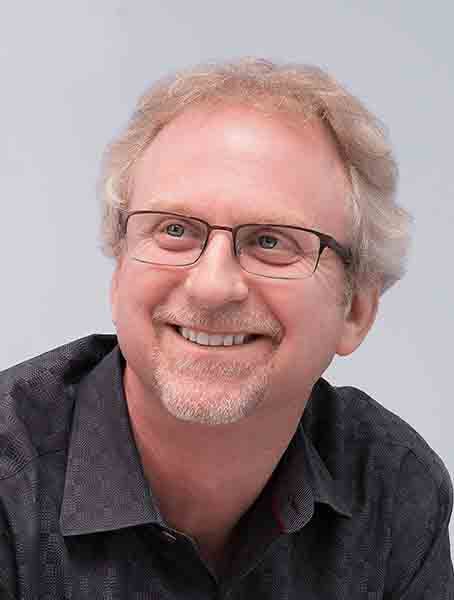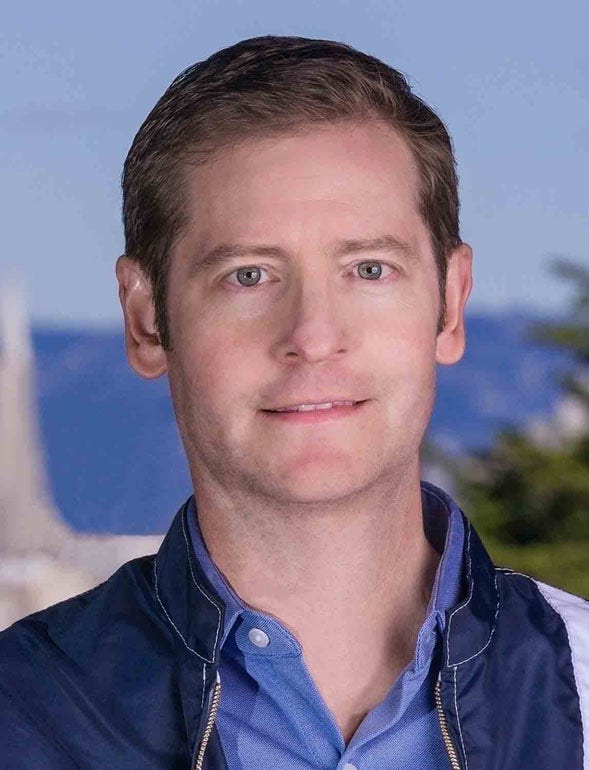 Paul Daugherty, Jim Wilson,
Chief Technology & Innovation Officer, Accenture Managing Director, Accenture Research

Human + Machine explains how AI augmentation is reshaping business processes across three categories of human-machine interaction in the missing middle: amplification, in which AI agents give people extraordinary data-driven insights, often using real-time data; interaction, in which AI agents employ advanced interfaces such as voice-driven natural-language processing; and embodiment, in which AI agents work in combination with sensors, motors and actuators that enable robots to share workspace with humans and engage in physically collaborative work.

The book also identifies three broad types of brand-new jobs in the missing middle that companies will need to ensure the successful implementation of AI: Trainers, who will teach AI systems how they should perform, helping natural-language processors and language translators make fewer errors and teaching AI algorithms how to mimic human behaviors; Explainers, who will bridge the gap between technologists and business leaders, providing clarity by explaining the inner workings of complex algorithms to nontechnical professionals; and Sustainers, who will ensure that AI systems are operating as designed – i.e., functioning properly as tools that exist to serve us, making our work and lives easier.

"Human + Machine: Reimagining Work in the Age of AI," is available everywhere starting March 20, including at amazon.com, barnesandnoble.com and walmart.com.

About Accenture
Accenture is a leading global professional services company, providing a broad range of services and solutions in strategy, consulting, digital, technology and operations. Combining unmatched experience and specialized skills across more than 40 industries and all business functions – underpinned by the world's largest delivery network – Accenture works at the intersection of business and technology to help clients improve their performance and create sustainable value for their stakeholders. With more than 435,000 people serving clients in more than 120 countries, Accenture drives innovation to improve the way the world works and lives. Visit us at www.accenture.com.

# # #

Contact:

Peter Y. Soh
Accenture
+1 703 947 2571
peter.y.soh@accenture.com