July 24, 2018
Former FBI Cybersecurity Division Official Howard Marshall Joins Accenture Security


Appointed to lead Accenture's cyber threat intelligence operations

ARLINGTON, VA; July 24, 2018 – Accenture (NYSE: ACN) today announced Howard Marshall has joined the company as the new intelligence director for its cyber threat intelligence services. A recognized cybersecurity expert and strategist, Marshall has served in various leadership positions throughout his more than 20-year career with the Federal Bureau of Investigation (FBI).
In his new role, Marshall will lead Accenture's iDefense threat intelligence operations and direct a team of highly skilled cybersecurity specialists, who provide deep research and analysis on threat actors, industry vertical specific threats, new malware variants, software vulnerabilities and emerging targeted cyberattacks. This focused analysis is delivered by Accenture Security's IntelGraph platform, which provides clients with contextualized and actionable security intelligence.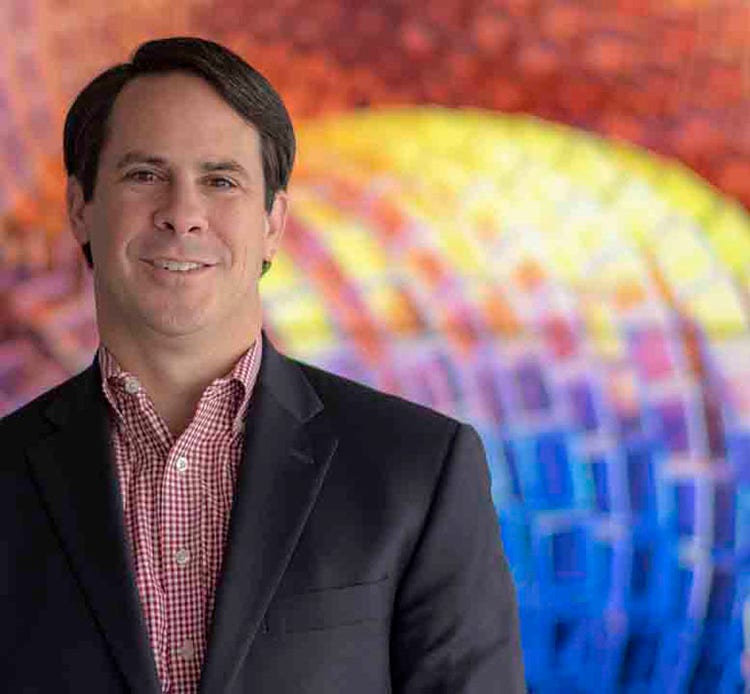 Howard Marshall, global Intelligence lead, Accenture Security
cyber threat intelligence services.

"As cybercrime becomes more organized, profit-driven and transnational, organizations must move quickly to stay ahead of evolving threats. From protecting financial assets to safeguarding customers' personally identifiable information, a proactive cyber defense requires timely, actionable and reliable threat intelligence," said Kelly Bissell, senior managing director of Accenture Security. "Howard Marshall is a well-respected cybersecurity practitioner and dynamic leader who has spent decades investigating cybercrime. His real-world experience and understanding of the cyber threat landscape are a tremendous resource to help our clients understand cyber risks before they hit."

Most recently, Marshall was a Deputy Assistant Director of the FBI's Cyber Division leading the Readiness, Outreach, and Intelligence Branch. In this position, he supported the Cyber Division's mission to identify, pursue, and defeat cyber adversaries targeting global U.S. interests by overseeing efforts to enhance strategic partnerships and intelligence coordination. Previously, Marshall was the Special Agent in Charge for the Louisville field office, an Inspector for the Inspection Division at the FBI headquarters, Assistant Special Agent in Charge of the Dallas field office, a Supervisory Special Agent in the Memphis field office and a Supervisory Special Agent for the Cyber Division at the FBI headquarters. He has also served as a Crisis Management Coordinator and Chief Division Counsel over the course of his career.
Howard Marshall will lead Accenture #cyberthreatintelligence operations for @AccentureSecure.


"When it comes to detecting, defending, and deterring cyberattacks there is no longer a delineation between inside and outside the network. In an era of escalating cyber threats, timely and relevant intelligence is not just important for preventing breaches, but it is an essential tool in all stages of an organization's security life-cycle," said Howard Marshall. "It was a privilege and an honor to serve alongside my colleagues at the FBI, and I am now looking forward to leveraging my deep experience to help Accenture's clients secure their high-value assets from advanced cyber threats."

Marshall is the latest cybersecurity expert to join Accenture, following the recent appointment of Anup Ghoshto lead strategic technology investments that help scale Accenture Security's growth in the managed security services business. Other former government cybersecurity luminaries now at Accenture include former Director of Operations for U.S. Cyber Command Major General George Franz, U.S. Army (Ret.), former U.S. Army senior intelligence officer Lieutenant General Mary A. Legere (Ret.) and former chief technology officer for the CIA, Gus Hunt, who all joined Accenture Federal Services.

About Accenture
Accenture is a leading global professional services company, providing a broad range of services and solutions in strategy, consulting, digital, technology and operations. Combining unmatched experience and specialized skills across more than 40 industries and all business functions – underpinned by the world's largest delivery network – Accenture works at the intersection of business and technology to help clients improve their performance and create sustainable value for their stakeholders. With 449,000 people serving clients in more than 120 countries, Accenture drives innovation to improve the way the world works and lives. Visit us at www.accenture.com.

Accenture Security helps organizations build resilience from the inside out, so they can confidently focus on innovation and growth. Leveraging its global network of cybersecurity labs, deep industry understanding across client value chains and services that span the security lifecycle, Accenture helps organizations protect their valuable assets, end-to-end. With services that include strategy and risk management, cyber defense, digital identity, application security and managed security, Accenture enables businesses around the world to defend against known sophisticated threats, and the unknown. Follow us @AccentureSecure on Twitter or visit us at www.accenture.com/security.
# # #


Contact:

Alison Geib
Accenture
+1 703 947 4404
alison.geib@accenture.com

Copyright © 2018 Accenture. All rights reserved. Accenture, its logo, and High Performance Delivered are trademarks of Accenture.