March 07, 2018
Accenture Opens Innovation Hub in Zurich to Help Clients with Their Digital Transformation Agendas


Hub brings together specialized transformation capabilities from Accenture Studios in collaborative workspaces designed to foster co-creation with clients

ZURICH; March 7, 2018 – Accenture (NYSE: ACN) will open an Innovation Hub in Zurich today, accompanied by an evening event for clients. The hub focuses on the creation of new customer experiences, spanning a range of design, innovation and technology capabilities in one location. It allows clients to tap into the full spectrum of skills needed to co-create innovative digital solutions with speed and agility – all in a creative, inspiring space.
Customers today are no longer satisfied with passively consuming products; they demand engaging, interactive brand experiences. The Innovation Hub in Zurich helps clients meet that demand through the Accenture Studios, where they can envision, design and create products and services that enable real impact and transform the end-to-end customer journey.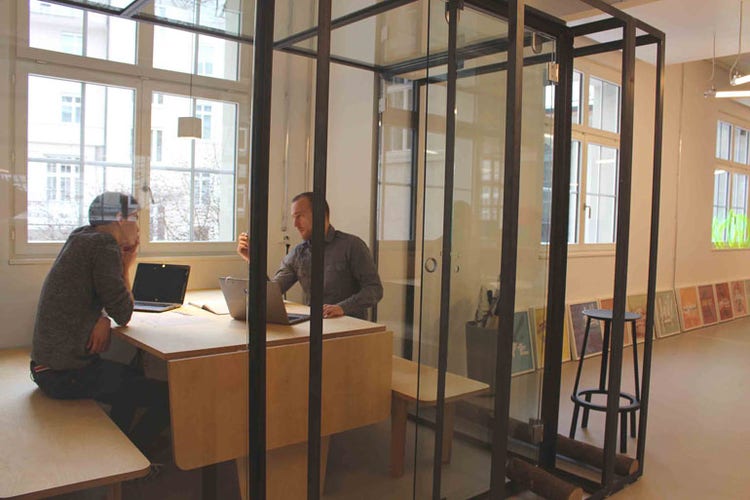 Employees collaborate in the new Accenture Innovation Hub – Zurich, opening today at St. Annagasse
In the Accenture Interactive Studio, clients can get hands on with and apply the latest digital technologies to reimagine customer experiences. The innovative workspace is equipped with all the tools needed to rapidly build and test prototypes. Contained within is a Fjord Studio, focused on design-led strategy, service design and product creation. Here, Fjord designers and creative technologists apply design thinking methodologies to create engaging digital services and mobile apps with a human-centered focus that aims to make the complex simple.

The Hub also features a Liquid Studio, where Accenture helps clients accelerate innovation and software deployment cycles. At the Liquid Studio, clients work side-by-side with highly skilled Accenture professionals, building innovative solutions with speed and agility through disruptive technologies including artificial intelligence, blockchain and cloud.

Accenture Extended Reality (XR) capabilities will also be offered as part of the Innovation Hub. This group helps clients take advantage of augmented reality, virtual reality and mixed reality technologies to create immersive experiences that bring products and services to life. The XR capability is headed by the newly hired Marco Tempest, who serves as Creative Technologist at the NASA | Jet Propulsion Laboratory and is a Director's Fellow at the MIT Media Lab in Boston, Massachusetts.

"Our clients expect us to guide them through their digital transformation journeys, and this starts with reimagining the customer experience," said Thomas Meyer, country managing director, Accenture Switzerland and Digital Lead for Accenture in Switzerland, Austria and Germany. "By setting up the Innovation Hub as a co-location and bringing diverse teams together, we enable easy collaboration and rapid ideation across a variety of Accenture's disciplines and skill sets from which our clients will benefit as they seek to drive customer-centric innovation."

The Innovation Hub brings to life an integral part of the Accenture Innovation Architecture, which draws together capabilities – from research, ventures and labs to studios, innovation centers and delivery centers – to develop and deliver disruptive innovations for clients, and to scale them faster.

The Innovation Hub in Zurich further expands Accenture's presence in Switzerland, becoming the new permanent home of the Fjord Zurich studio launched in October 2016. The hub is located at St. Annagasse 9, a seven-minute walk from Accenture's main location in Fraumünsterstrasse. For images of the new facilities and the opening event, follow Accenture Switzerland on Instagram.

About Accenture
Accenture is a leading global professional services company, providing a broad range of services and solutions in strategy, consulting, digital, technology and operations. Combining unmatched experience and specialized skills across more than 40 industries and all business functions – underpinned by the world's largest delivery network – Accenture works at the intersection of business and technology to help clients improve their performance and create sustainable value for their stakeholders. With more than 435,000 people serving clients in more than 120 countries, Accenture drives innovation to improve the way the world works and lives. Visit us at www.accenture.com.

# # #

Contact:

Renata Cavegn
Accenture
+41 44 219 5097
renata.cavegn@accenture.com

This document makes descriptive reference to trademarks that may be owned by others. The use of such trademarks herein is not an assertion of ownership of such trademarks by Accenture and is not intended to represent or imply the existence of an association between Accenture and the lawful owners of such trademarks.

Copyright © 2018 Accenture. All rights reserved. Accenture, its logo, High Performance Delivered, and Fjord are trademarks of Accenture.