May 03, 2018
Accenture Interactive to Help Radisson Hotel Group Transform the Digital Customer Experience

LONDON; May 3, 2018 – Accenture (NYSE: ACN) today announced that Radisson Hotel Group, one of the world's largest hotel groups, has appointed Accenture Interactive as its global experience agency to increase the digital presence of the company's brands and hotels and transform the digital experience to improve customer acquisition and retention.
Accenture Interactive will provide digital marketing services for Radisson Collection, Radisson Blu, Radisson, Radisson RED, Park Inn by Radisson and Country Inn & Suites by Radisson, covering more than 1,100 hotels in operations across 80 countries.

Accenture Interactive will draw on the hospitality expertise of Accenture's Travel Industry Group, apply technology and data for personalized and targeted campaigns across all digital channels, and curate unique tailored content with the aim of increasing qualified traffic to drive new business for the group.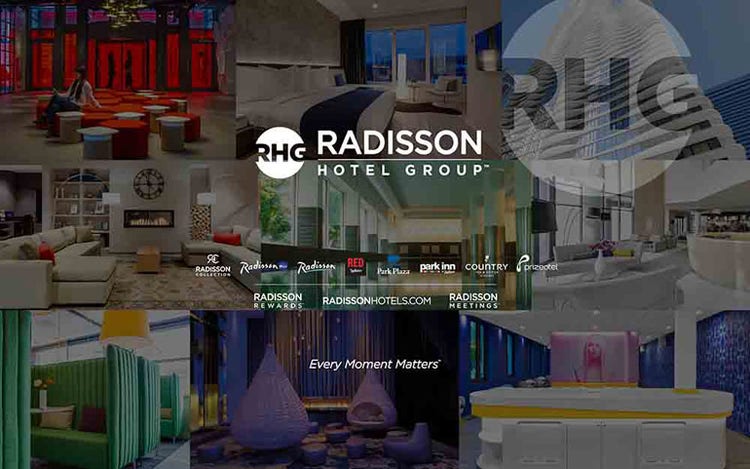 Accenture Interactive has already helped to create the group's unique chatbot designed especially for meeting and events planners.

"In a crowded hospitality space, Radisson Hotel Group is striving to differentiate itself from the rest through personalized and meaningful experiences, and making every moment matter for our guests – starting from a simple Google search to a memorable stay at one of our hotels, post-stay engagement and loyalty. We are delighted to partner with a digital industry leader like Accenture to help us achieve this vision," said Remy Merckx, Vice President Digital, Radisson Hotel Group.

"Accenture Travel Industry Group aims to support leading travel companies as Radisson Hotel Group to transform their marketing capabilities to improve the experience and engagement of their digital customers", said Mercedes Oblanca, Managing Director leading Accenture Travel Industry Group in Europe. "Accenture has examined the impact on travellers' perception of personalized marketing campaigns. Travellers engagement improves significantly when brand communications are personalized consistently across the different channels and along the traveller journey."

Anatoly Roytman, who leads Accenture Interactive in Europe, Africa and Latin America said: "As Radisson Hotel Group's experience agency, we can offer a new approach to build creative digital campaigns, as well as a solid channel strategy to raise brand equity, revenue growth and customer love. Taking a holistic approach to data, creativity and marketing technologies means we can support Radisson Hotel Group to deliver market-leading digital campaigns."

About Accenture
Accenture is a leading global professional services company, providing a broad range of services and solutions in strategy, consulting, digital, technology and operations. Combining unmatched experience and specialized skills across more than 40 industries and all business functions – underpinned by the world's largest delivery network – Accenture works at the intersection of business and technology to help clients improve their performance and create sustainable value for their stakeholders. With approximately 442,000 people serving clients in more than 120 countries, Accenture drives innovation to improve the way the world works and lives. Visit us at www.accenture.com.

Accenture Interactive helps the world's leading brands transform their customer experiences across the entire customer journey. Through our connected offerings in design, marketing, content and commerce, we create new ways to win in today's experience-led economy. Accenture Interactive is ranked the world's largest digital agency in the latest Ad Age Agency Report. To learn more, follow us @accentureSong and visit www.accentureinteractive.com.

# # #

Contacts:

Alexandra Annable
Accenture
+44 7918780916
alexandra.annable@accenture.com

Anthony Hatter
Accenture
+44 7810 756 138
anthony.hatter@accenture.com

Copyright © 2018 Accenture. All rights reserved. Accenture, its logo, and High Performance Delivered are trademarks of Accenture.