March 01, 2018
Accenture Hires Robert Hoffman to Lead Government Relations in North America


Public-policy expert and technology-company advocate brings significant experience in both government and private sectors
NEW YORK; March 1, 2018 – Accenture (NYSE: ACN) has hired Robert Hoffman as managing director of government relations in North America, effective March 5.
In his new role, Hoffman will lead the company's government relations activities in North America, reporting to Chad Jerdee, Accenture's general counsel and chief compliance officer.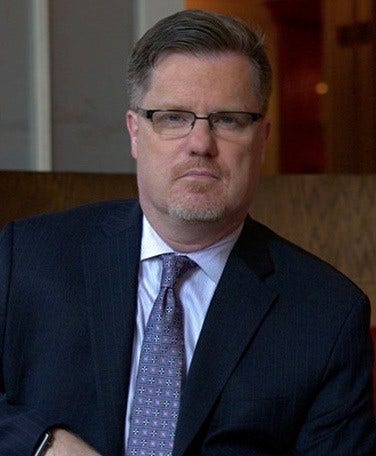 Robert Hoffman
Hoffman brings to Accenture nearly 30 years of public-policy experience, including 17 years as an advocate for U.S.-based global technology companies. He joins Accenture from government-relations firm Invariant, where he led the company's technology practice, whose clients include some of the most innovative companies in hardware, software, services and the sharing economy.

Prior to joining Invariant, Hoffman served as corporate vice president of government affairs for Motorola Solutions, leading a global team of professionals who developed and advanced the company's public-policy agenda in Washington, D.C., and in international capitals. Prior to that, he served as vice president of government relations for the Information Technology Industry Council (ITI), a trade association of more than 50 world-leading technology companies. Hoffman previously served as vice president of global public policy for Cognizant Technology Solutions, where he launched Cognizant's public-policy advocacy operation and helped develop and launch Cognizant's math and science education investment program, Making the Future.

Prior to joining Cognizant, Hoffman served as vice president of government and public affairs for Oracle. While at Oracle he also served as co-chair of Compete America, a coalition of industries and trade associations dedicated to improving the U.S. visa system for highly skilled professionals, and as chair of ITI's board of directors. Hoffman spent his first 13 years in public policy as a policy advisor and speechwriter for four U.S. senators and the governor of California.

As an advocate for the technology industry, Robert has appeared on CNN, CNBC, MSNBC, PBS and NPR; has been published in the Wall Street Journal; and was a regular contributor on tech policy for The Daily Caller.

"Robert's expertise will strengthen our overall government relations program and our ability to support Accenture's growth strategy in North America," Jerdee said. "His extensive experience in public policy and in the technology sector will serve Accenture extremely well."

Hoffman received a bachelor's degree in political science, magna cum laude, from the University of California at Los Angeles (UCLA) and a master's degree in public policy, with highest honors, from the University of Maryland.

About Accenture
Accenture is a leading global professional services company, providing a broad range of services and solutions in strategy, consulting, digital, technology and operations. Combining unmatched experience and specialized skills across more than 40 industries and all business functions – underpinned by the world's largest delivery network – Accenture works at the intersection of business and technology to help clients improve their performance and create sustainable value for their stakeholders. With more than 435,000 people serving clients in more than 120 countries, Accenture drives innovation to improve the way the world works and lives. Visit us at www.accenture.com.

# # #
Contact:

Stacey Jones
Accenture
+1 917 452 6561
stacey.jones@accenture.com