July 25, 2017
Unilever to Enhance Trade and Sales Activities By Moving to Accenture Cloud Solutions for Consumer Goods Built on the Salesforce Platform
Agreement with Accenture and Salesforce includes single system for distributor management using Accenture NewsPage
NEW YORK; July 25, 2017 – Unilever, a global consumer goods company, has signed a deal with Accenture (NYSE: ACN) to implement Accenture Cloud Trade Promotion Management (TPM) and Accenture Cloud Retail Execution (RE) to create a single system for trade and marketing operations.
Built on the Salesforce platform, the Accenture Cloud solutions combine Accenture's front-office consumer goods industry expertise and Salesforce's #1 CRM solution with built-in cloud, mobile, social, data science and artificial intelligence capabilities. By moving to the cloud solution, Unilever will be able to integrate its mobile applications, unify its front and back-office information, and enhance its trade and sales activities.

Accenture has also been selected to provide Accenture NewsPage allowing Unilever to simultaneously build a single system for the management of their third-party distributor network.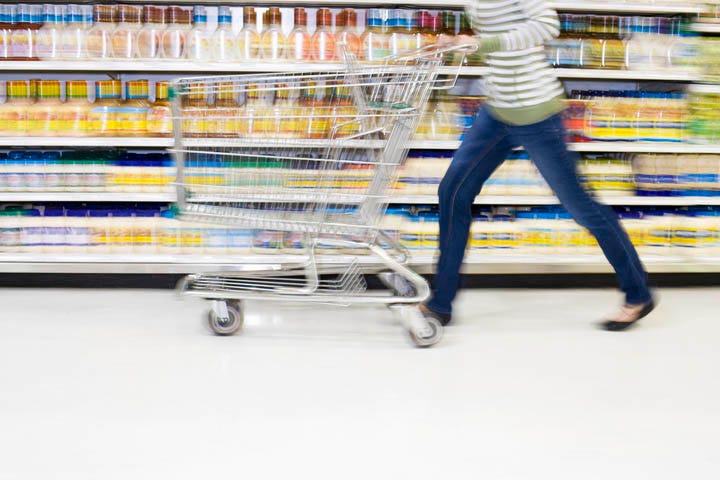 "Today's consumers are better connected, better informed and more digitally savvy, making them more prone to switching and harder to please, so consumer packaged goods companies need to work ever more closely with their customer partners to drive growth." said John Zealley, senior managing director of Accenture's Consumer Goods & Services group. "We are delighted to work with Unilever to help drive digital connections with their customers through our enhanced and integrated front-office capabilities. By using knowledge of consumer preferences and their evolving demands, Unilever is clearly adapting to the changing market and is well positioned to maintain a market leading position."

"This agreement is a strategic decision based on the skills and capabilities Accenture and Salesforce have in the technology and digital arena, as well as a long track record of successful partnership." said Gonzalo Esposto, Global IT Vice President at Unilever. "We hold a leading position in the marketplace across the majority of our 400 brands and enhancing our trade and sales activities will help us strengthen this position. In addition, the implementation of Accenture Cloud will help us close the loop between planning and execution to drive sales and improve customer loyalty and bring our IT costs down."

"We are living in the age of the customer, where everyone and everything is becoming connected in new and exciting ways," said Cindy Bolt, SVP, Salesforce Industries, Manufacturing and Consumer Goods. "Consumer goods companies, like Unilever, that take advantage of these new cloud, mobile, social and data science technologies, such as those offered by Accenture Cloud TPM and Accenture Cloud RE, will not only be able to deliver seamless customer experiences, but also create new sources of revenue as well."

Unilever on NewsPage
Unilever will implement distributor management system, Accenture NewsPage, across their global organisation, starting with the Indian market. The implementation of the software will help Unilever improve productivity, streamline inventory and get accurate, reliable data on their sales through all third party and distributors.

Accenture Cloud TPM and Accenture Cloud RE in collaboration with Salesforce
Accenture Cloud TPM and Accenture Cloud RE were designed in collaboration with some of the world's leading consumer goods companies and provides an integrated software suite that spans a company's sales process and operations. By building on the Salesforce platform, Accenture Cloud TPM and Accenture Cloud RE helps new and existing clients integrate mobile applications into their trade promotion and retail execution processes, unify their front- and back-office information and enhance their trade and sales activities.

Accenture was one of the first global companies to establish a strategic alliance partnership with Salesforce, and continues to grow and strengthen its position as a leading ecosystem partner. Whether working with Salesforce on the launch of Salesforce Einstein, introducing more than a dozen new industry solutions to date or training one of the largest ecosystem workforces, with more than 9,500 Salesforce skilled professionals, Accenture's ongoing investment in building deep specialist skills and leading capabilities is unique in the Salesforce ecosystem.

The Cloud First Applications team—which delivers cloud services for Salesforce and other "pure play" cloud technologies—Accenture has continued investing in its Cloud First agenda by making major moves to expand its position as the leading enterprise cloud services provider, by increasing Salesforce capabilities in particular. Accenture was recently positioned as the overall leader in the "as-a-Service Winners' Circle" in the HfS Blueprint Report: Salesforce Services 2017 for its excellence in both innovation and execution. The report assessed 12 service providers of Salesforce services related to planning, implementation, management, operations and optimization, and named Accenture as "clear leader in scale" with "the largest Salesforce services practice" in the Salesforce ecosystem.

About Accenture
Accenture is a leading global professional services company, providing a broad range of services and solutions in strategy, consulting, digital, technology and operations. Combining unmatched experience and specialized skills across more than 40 industries and all business functions – underpinned by the world's largest delivery network – Accenture works at the intersection of business and technology to help clients improve their performance and create sustainable value for their stakeholders. With more than 411,000 people serving clients in more than 120 countries, Accenture drives innovation to improve the way the world works and lives. Visit us at www.accenture.com.

Salesforce and others are among the trademarks of salesforce.com, inc.

# # #

Contact

Caroline Douglas
Accenture
+ 353 87 680 0074
caroline.douglas@accenture.com