November 28, 2017
Maserati Selects Accenture Interactive to Help Re-Imagine the Customer Experience
LONDON; Nov. 27, 2017 – Accenture (NYSE: ACN) announced that Maserati, the premium luxury vehicle manufacturer, has appointed Accenture Interactive to help enhance the full Maserati customer experience across all digital channels; expand global sales; and extend Maserati's brand equity around the world.
As Maserati's global experience agency, Accenture Interactive will be responsible for digital brand strategy, digital advertising, digital content production, campaign management and analytics services. Among its goals are maximizing Maserati's investments in supporting and enhancing the end-to-end customer journey while maintaining the sophistication, elegance and style of the Maserati brand.

Maserati sales have grown significantly in the last five years, driven by success across its product line, including standout growth on the new Quattroporte, Ghibli and Levante models. Accenture Interactive will add and enhance end-to-end creative data driven marketing, digital analytics and digital performance management capabilities to the core of Maserati's business, enabling all departments — not just sales or customer service — to be more customer-centric. It will then design new personalized digital content and advertising to engage with prospects and customers as well as provide the deep insights to help Maserati learn from, and better customize, each customer experience.

"We are proud of our reputation for delivering a superior customer experience, yet we're still committed to improving every interaction we have with current and potential customers," said Jacob Nyborg, Maserati's head of marketing. "High-quality brand experiences change the nature of our relationships in a positive way, and we want to engage with our customers across all channels, from media to after-sales, in more meaningful ways. That's why we selected Accenture Interactive; they have the capabilities to manage our customer touchpoints holistically so we can deliver great experiences that build consistent, seamless and authentic interactions with our discerning customers."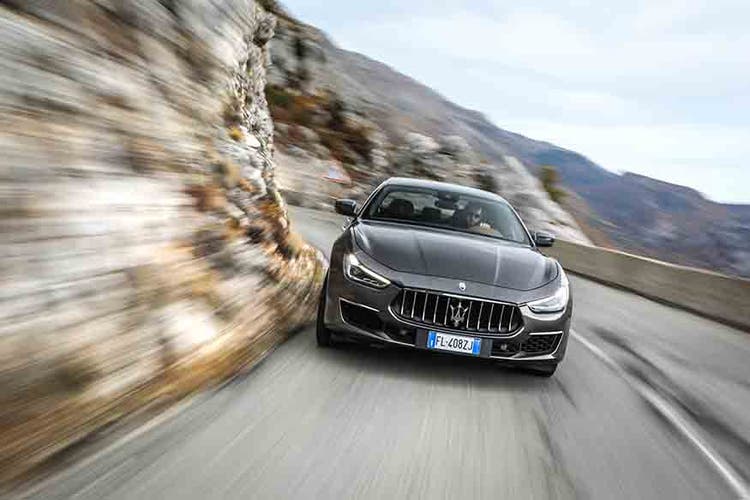 Accenture Interactive to help Maserati re-imagine the customer experience and boost sales
Maserati will work with a team drawn from across Accenture Interactive, including data-driven marketing, digital delivery and creative services from its creative agency, Karmarama.

"Progressive businesses like Maserati recognize that experience is the new battleground, with customers expecting integrated, human-centered experiences both digitally and in the real world," said Anatoly Roytman, who leads Accenture Interactive in Europe, Africa and Latin America. "In our role as Maserati's experience agency, we will move beyond the historical silos of business and marketing to create a horizontal and connected approach to creativity and develop remarkable customer experiences that drive business growth.
@AccentureSong and @Maserati – a recipe for one of the greatest experiences on the planet


"The mandate from Maserati is clear: to use digital to help drive sales, and at the same time, build premium brand equity. We're here to design a comprehensive marketing strategy designed to achieve both of these targets in a connected way, seeking the most creative and enduring customer experiences through the combination of data, content and innovative marketing technologies."

About Maserati S.p.A.
Maserati produces a complete range of unique cars with individual personalities which are instantly recognisable anywhere. Their style, technology and innately exclusive character, delight the most discerning, demanding tastes and remain an automotive industry benchmark. The brand's current line-up comprises the flagship Quattroporte, the Ghibli executive sports sedan, the Levante SUV, all available in GranLusso and GranSport versions and the GranTurismo and GranCabrio sports cars. The most comprehensive range Maserati has ever offered; with petrol and diesel engines, rear-wheel and all–wheel drive, the finest materials and outstanding expert engineering. A tradition of successful cars, each of them redefining what makes an Italian sports car in terms of design, performance, comfort, elegance and safety.

About Accenture
Accenture is a leading global professional services company, providing a broad range of services and solutions in strategy, consulting, digital, technology and operations. Combining unmatched experience and specialized skills across more than 40 industries and all business functions – underpinned by the world's largest delivery network – Accenture works at the intersection of business and technology to help clients improve their performance and create sustainable value for their stakeholders. With approximately 425,000 people serving clients in more than 120 countries, Accenture drives innovation to improve the way the world works and lives. Visit us at www.accenture.com.

About Accenture Interactive
Accenture Interactive helps the world's leading brands transform their customer experiences across the entire customer journey. Through our connected offerings in design, marketing, content and commerce, we create new ways to win in today's experience-led economy. Accenture Interactive was ranked the world's largest digital agency in the latest Ad Age Agency Report. To learn more follow us @accentureSong and visit www.accentureinteractive.com.

# # #
Contact:

Andy Rowlands
Accenture
+44 20 8396 3871
andy.rowlands@accenture.com