February 24, 2017
CSPs Risk Losing Customers to Global Digital Giants, Accenture Survey Finds


Services Can Lead to New Growth; Connected Home and Digital Video Offer Significant Opportunities

NEW YORK; Feb. 24, 2017 – Accenture's Dynamic Digital Consumers Survey revealed that if a global digital giant such as Google or Amazon launched an offer comparable to their mobile operator, 44 percent of respondents would leave their provider, forming a gloomy outlook for Communications Service Providers (CSPs).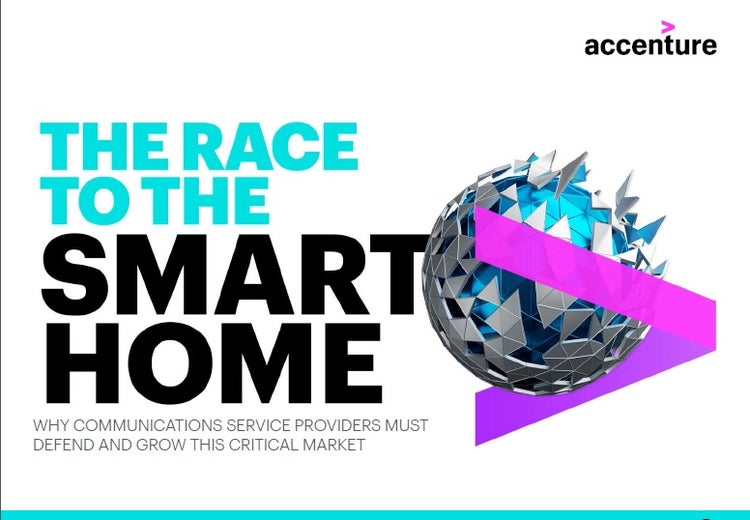 The introduction of the eSIM also brings new challenges for CSPs as switching between providers becomes even easier. The survey found that 68 percent of online consumers would be interested in using a device with an eSIM with 50 percent saying it was because of the ability to switch from one provider to another more easily and quickly to get a cheaper call or data plan, accelerating the race to the bottom for data and connectivity and further commoditizing CSPs' core business. Furthermore, competition will increase as new players enter the market by embedding the eSIMs into the devices at the point of manufacturing, bypassing the network connectivity provider and going direct to the customer.


"The traditional CSP business is becoming commoditized and as a result they must dramatically accelerate their shift into new markets or the window of opportunity will close," said Francesco Venturini, global industry managing director for Media and Communications, Accenture. "There are opportunities ripe for the taking if CSPs invest in their core business so it remains healthy, while at the same time pivot to accelerate innovation and expand their reach to provide new digital services, offering real value to their customers. To do this they must change their operating models and break down the silos they currently work in to be able to move with the speed and adaptability required to succeed."

The opportunity for CSPs: Digital ecosystem in the home
An important differentiation CSPs have over the digital giants is the richness of data available to them because they control the end-to-end delivery platform right through from back office functions to the devices, and top-to-bottom from the applications to the network. If they apply analytics and use this data to their advantage, it allows them to unlock a broader range of innovative new monetization opportunities and to further optimize the customer experience.

One area where this can be applied is within digital video, which is increasingly in demand and provides a huge opportunity not only to drive new revenue through the content, but also considerably from digital advertising. With 37 percent of respondents saying they would turn to CSPs for Pay TV channels and 34 percent for Video on Demand (VOD) services, the door is evidently open for CSPs to succeed in this space.

The Internet of Things (IoT) is also creating fresh growth opportunities for CSPs to offer new services. While it is relatively early days, the connected home, which revolves around machine-to-machine communication offering cost and time savings to consumers, is quickly becoming a reality. But with so many connected devices emerging, consumers face issues with interoperability, usability and security.

The survey found that once consumers do invest in this connected technology, over half (54 percent) experience challenges. Issues include being too complicated to use (14 percent), cannot connect to the internet (13 percent), the set-up does not work (12 percent), among others such as a lack of personalization, privacy concerns or customer support.

The home is becoming a connected and personalised ecosystem of services and CSPs have a significant opportunity to be that single provider to manage the ecosystem in the home:
71 percent of on-line consumers globally who own or plan to purchase connected home services would choose a telecom operator, if they offered it
CSPs ranked in second position as the preferred providers for education and learning, home monitoring, online security and storage for smart devices and services
49 percent of consumers would choose a CSP for connected health services
"The race is on to better serve the evolving and emerging digital ecosystem in the home," said Venturini. "But with competition advancing, if CSPs do not make the necessary changes to offer hyper-personalized services quickly, they are at risk of losing market share and becoming organizations that purely offer connectivity with no added value, and that means shrinking revenues."

Methodology
Between October and November 2016, Accenture conducted an online survey with approximately 26,000 consumers in 26 countries: Australia, Brazil, Canada, China, Czech Republic, France, Germany, Hungary, India, Ireland, Italy, Japan, Mexico, Netherlands, Poland, Romania, Saudi Arabia, Singapore, Slovakia, South Africa, Spain, Sweden, Turkey, United Arab Emirates, the United Kingdom and the United States. The sample in each country was representative of the online population. Ages of respondents ranged from 14-to-55 and over. The survey, and related data modelling, quantify consumer perceptions of digital devices, content and services, purchasing patterns, preference and trust in service providers, and the future of their connected lifestyles.

About Accenture
Accenture is a leading global professional services company, providing a broad range of services and solutions in strategy, consulting, digital, technology and operations. Combining unmatched experience and specialized skills across more than 40 industries and all business functions – underpinned by the world's largest delivery network – Accenture works at the intersection of business and technology to help clients improve their performance and create sustainable value for their stakeholders. With more than 394,000 people serving clients in more than 120 countries, Accenture drives innovation to improve the way the world works and lives. Visit us at www.accenture.com.
# # #

Contacts:

Molly McDonagh
Accenture
+ 44 7825 023 622
molly.mcdonagh@accenture.com