June 07, 2017
Accenture Ventures Leader Selected as Jury Member for 64th Cannes Lions International Festival of Creativity

NEW YORK; June 7, 2017 – Accenture (NYSE: ACN) announced that Cannes Lions has named Jitendra Kavathekar, managing director of Accenture Ventures' Open Innovation group, as a jury member for Lions Innovation, part of the 2017 Cannes Lions International Festival of Creativity taking place June 17-24. The two day Lions Innovation program explores how data and technology can act as catalysts and enable creativity, connecting start-ups with revolutionary ideas and major technology providers with game-changing products.
The Innovation Lions awards honor ground-breaking technology and problem solving. Standalone technological solutions, as well as creative campaigns utilizing new technology will be recognized.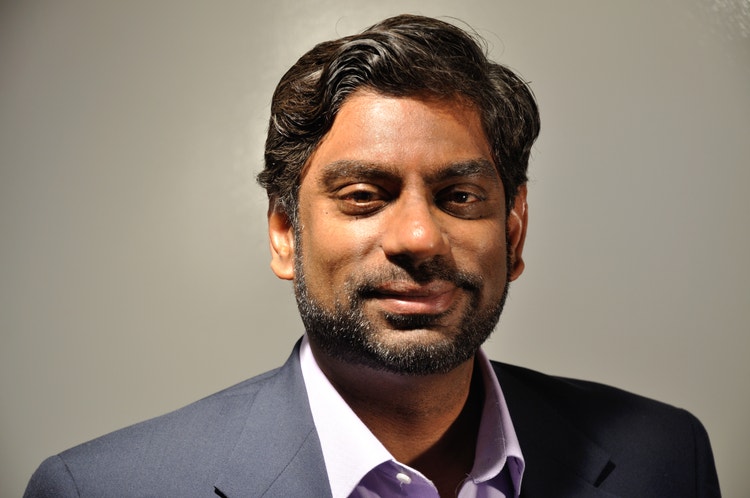 Jitendra Kavathekar, managing director, Accenture Ventures – Open Innovation
Kavathekar is one of nine jurors set to judge the Innovation Lions. As the Open Innovation group lead within Accenture Ventures, Kavathekar leads an entrepreneurial team whose mission is to build a bridge between the rapidly growing supply of innovation found today within the startup and academic communities, and the demand for that innovation from corporations, governments and organizations that serve developing regions. Kavathekar also serves on the Board of Directors for the Silicon Valley Forum.
Accenture Venture's Jitendra Kavathekar selected as juror at Cannes Lions International Festival of Creativity


"Lions Innovation is all about connecting start-ups with major technology providers to exchange ideas, ultimately accelerating innovation," said Kavathekar. "Accenture Ventures shares this objective, believing that organizations of all kinds must adopt an open innovation approach to find new ideas and rapid solutions to large business problems. I'm proud to be a member of the Lions Innovation jury and look forward to helping recognize creative ideas and solutions."

This year, entries to the world's most coveted creative accolades, The Lions, will be judged, shortlisted and awarded at the eight-day Festival. A creative community of more than 15,000 people from nearly 100 countries attend the event.

Accenture Interactive is the Official Connections Partner of the 64th Cannes Lions International Festival of Creativity. It has partnered with the Festival to launch new ways for attendees to connect and network throughout the week through its innovative Connect Bands and Braindates peer learning platform that combine digital technology with real-world networking to foster new connections. Learn more here.

About Accenture
Accenture is a leading global professional services company, providing a broad range of services and solutions in strategy, consulting, digital, technology and operations. Combining unmatched experience and specialized skills across more than 40 industries and all business functions – underpinned by the world's largest delivery network – Accenture works at the intersection of business and technology to help clients improve their performance and create sustainable value for their stakeholders. With approximately 401,000 people serving clients in more than 120 countries, Accenture drives innovation to improve the way the world works and lives. Visit us at www.accenture.com.

Accenture Ventures accelerates the adoption of early stage enterprise technology innovations. It identifies the most promising sources of innovation in the market, working with start-ups, entrepreneurs, investors, academic R&D, and corporate R&D groups around the world. Accenture Ventures develops alliances and partnerships to more quickly scale innovation. It also participates as a strategic investor where appropriate – always aligned with the objective to deliver the most innovative solutions to our clients.

# # #

Contact:

Hannah Unkefer
Accenture
+ 1 415 537 4848
hannah.m.unkefer@accenture.com