June 08, 2017
Accenture Launches Liquid Studio in Helsinki to Help Clients Accelerate Digital Transformation

HELSINKI; June 8, 2017 – Accenture (NYSE: ACN) has opened a new Liquid Studio in Helsinki to help clients accelerate innovation and become built for change by applying new skills, technologies and ways of working. Located at Aleksanterinkatu 46 A in the heart of Helsinki, the Liquid Studio helps clients experiment with disruptive technologies and services that have the ability to transform their operations and customer experiences.
"The next wave of growth and competitiveness for our Finnish clients will come from continuous, agile innovation. The Liquid Studio is a great example of how Accenture is helping clients imagine and invent the future," said Frank Korsström, country managing director for Finland and managing director for the Nordic region. "We are committed to helping our local clients quickly innovate at scale and adapt to changes driven by digitalization, evolving customer expectations, emerging technologies and disruptive competition."

By applying rapid development approaches including Agile methodologies and DevOps, Accenture professionals at the Liquid Studio help to bring innovative concepts to life for clients, turning ideas into prototypes in just days and weeks instead of months.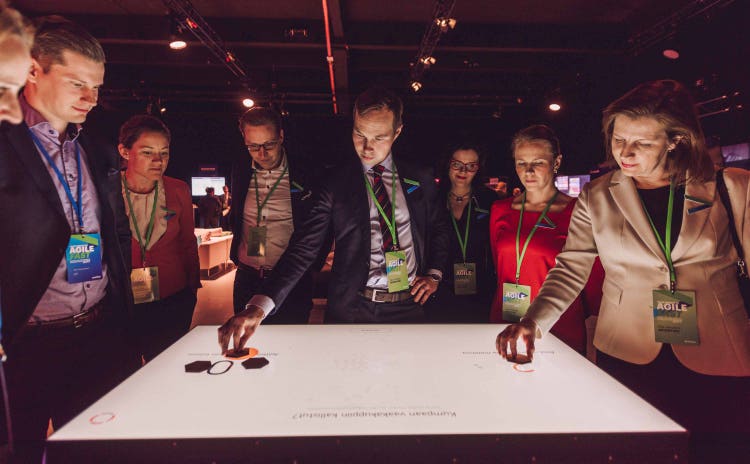 Accenture Liquid Studio in Helsinki
"Leading digital businesses understand the need to leverage innovative technologies and the importance of moving quickly when changes are needed," said Konsta Saarela, director of the Accenture Liquid Studio in Helsinki. "With our agile teams, a startup culture, rapid prototyping capability and lean architecture, the Liquid Studio is helping our clients to quickly see more business value."
Accenture opens new Liquid Studio in Helsinki to help Finnish clients experiment with disruptive tech


The Liquid Studio in Helsinki will collaborate with Accenture Liquid Studios in Silicon Valley, Paris, Milan, London, Kronberg, Singapore, Sydney, Houston, and Riga, Latvia, among other locations.

Liquid Studios are an integral part of the Accenture Innovation Architecture, which brings together capabilities – from research, ventures and labs to studios, innovation centers and delivery centers – to develop and deliver disruptive innovations for clients, and to scale them faster.

About Accenture
Accenture is a leading global professional services company, providing a broad range of services and solutions in strategy, consulting, digital, technology and operations. Combining unmatched experience and specialized skills across more than 40 industries and all business functions – underpinned by the world's largest delivery network – Accenture works at the intersection of business and technology to help clients improve their performance and create sustainable value for their stakeholders. With approximately 401,000 people serving clients in more than 120 countries, Accenture drives innovation to improve the way the world works and lives. Visit us at www.accenture.com

# # #

Contact:

Camilla Lindfors
Accenture
+ 358 408386686
camilla.lindfors@accenture.com