June 15, 2017
Accenture Launches Digital Hub in Madrid, a Space to Co-Create New Innovations and Solutions with Clients


Digital Hub brings together key elements of the Accenture Innovation Architecture to invent, develop and deliver disruptive innovations for clients

MADRID; June 15, 2017 – Accenture (NYSE: ACN) has opened the Digital Hub in Madrid, a more than 1,700-square-foot space devoted to co-creating innovations with clients by bringing together digital technologies with the best business ideas. The Digital Hub combines the digital transformation expertise, native digital talent, innovation and knowledge of Accenture's professionals with breakthrough enterprise-relevant digital technologies.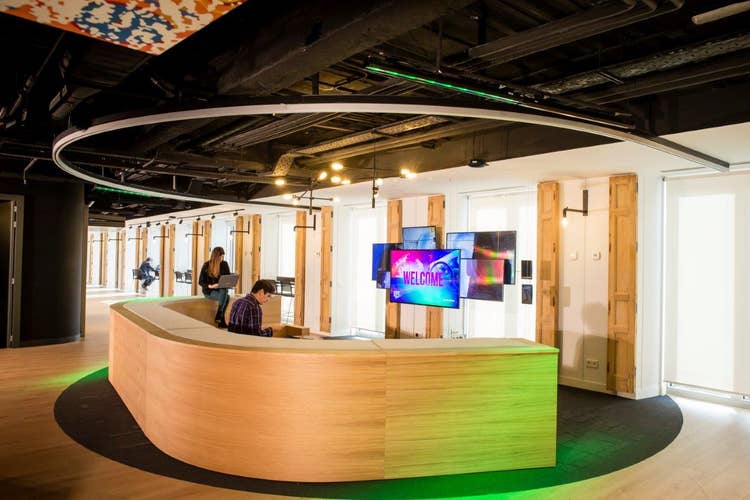 At the Digital Hub in Madrid, Accenture can provide access to more than 250 start-ups through the Accenture Open Innovation program, and other players in the ecosystem including pure digital companies and top university professionals.

Located in the seventh floor of Torre Picasso, the Digital Hub in Madrid brings together key capabilities from across the Accenture Innovation Architecture to help clients invent, develop and deliver disruptive innovations and accelerate their digital transformation through:
Accenture Research which uncovers insights and shapes trends, combining industry knowledge and data-driven research techniques.
Accenture Ventures that partners with growth stage companies, and identifies, partners and strategically invests in the most promising innovations in the market. In Madrid, the Hub currently has access to more than 250 Spanish startups that belong to Accenture Open Innovation program.
Accenture Studios that builds solutions with speed and agility, focusing on rapid development and prototyping of applications and the design and creation of digital services, through Mobile App Studio and Data Visualization Studio.
Accenture Innovation Centers to demonstrate and scale industry solutions for industries such as travel, fashion, banking and utilities.
The Digital Hub in Madrid enables clients to get hands-on with and apply leading technologies to solve today's business problems in a digitally-enabled space designed to foster co-creation and inspire innovative thinking. To guide clients on their innovation journey in the Digital Hub, Accenture has developed a disruptive methodology and experience journey that consist of several steps that will help them increase the effectiveness of their approach to innovation, accelerate velocity, and measurably improve outcomes.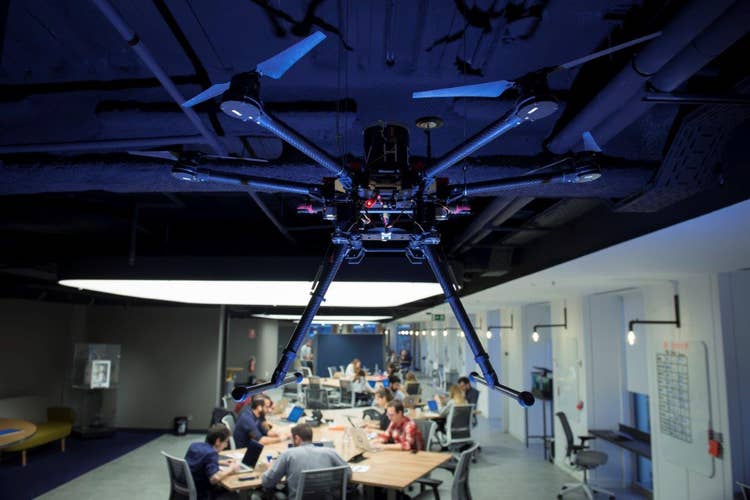 "With the opening of the Digital Hub in Madrid, Accenture is expanding its commitment to Iberia clients to bring not only all the digital strategies and technologies that can change the world but also offer direct access to work along with a whole innovation ecosystem of startups, pure digital players and top university professionals," explained Juan Pedro Moreno, country managing director of Accenture in Spain, Portugal and Israel.

The Accenture Innovation Architecture is the company's innovation-led approach for helping clients develop and deliver disruptive innovations, and to scale them faster.

About Accenture
Accenture is a leading global professional services company, providing a broad range of services and solutions in strategy, consulting, digital, technology and operations. Combining unmatched experience and specialized skills across more than 40 industries and all business functions – underpinned by the world's largest delivery network – Accenture works at the intersection of business and technology to help clients improve their performance and create sustainable value for their stakeholders. With approximately 401,000 people serving clients in more than 120 countries, Accenture drives innovation to improve the way the world works and lives. Visit us at www.accenture.com.

# # #

Contacts:

José Luis Sánchez
Accenture
+ 609 04 71 38
jose.l.sanchez@accenture.com

Berta Díaz
Accenture
+ 691 33 88 89
berta.diaz.olivas@accenture.com