June 06, 2017
Accenture Helps Transavia Enhance the Travel Experience and Improve Customer Loyalty


Carrier vision drove first implementation of the Accenture Aviation Experience Accelerator to digitize operations to better support employees and customers

AMSTERDAM and LAS VEGAS; June 6, 2017 – Accenture (NYSE: ACN) has been selected by Transavia – the low-cost airline of the Air France-KLM Group – to help further develop and realize its vision of enhancing the customer's travel experience and improving customer loyalty through digital technologies.
Starting from the Transavia vision, the carrier and Accenture worked closely together to design the Accenture Aviation Experience Accelerator (AAEA) built on software from Pegasystems. This solution will help to lower costs, drive revenue and improve on-time performance using analytics, automation, cloud, and mobile technologies for the airline industry.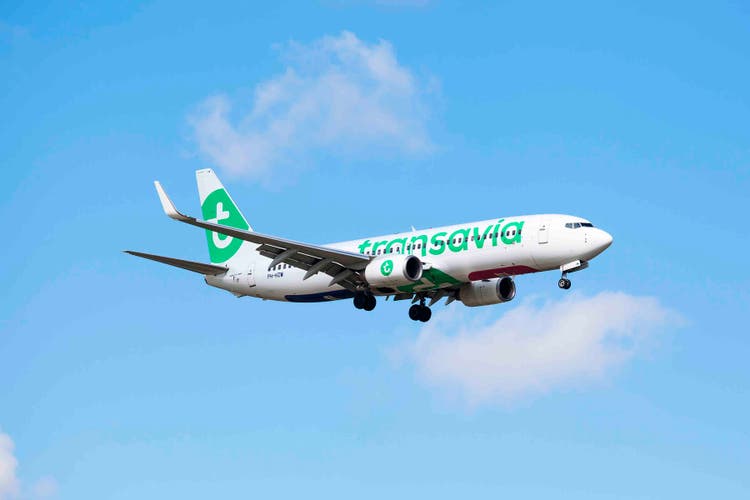 Transavia and Accenture are helping enhance the customer's travel experience
and improving customer loyalty through digital technologies
The enterprise-wide implementation of the AAEA can help the airline better manage key challenges, such as flight disruptions. For example, it can automatically send communication to employees on the status of a delay and concurrently update customers in real-time to manage delays more effectively, enhancing on-time performance and strengthening customer loyalty.

"We are excited to share our vision of travel to enhance our customer's enjoyment of air travel in a friendly and personalized way," said Mattijs ten Brink, CEO of Transavia who discussed Transavia's vision to enhance customer travel and the implementation of AAEA during his keynote address at PegaWorld 2017. "Accenture and Pega are helping us obtain deeper, real-time transparency to further streamline operations across our organization and offer a seamless, personalized experience. More efficient processes and fewer obstacles facing our employees all help to enhance customer satisfaction."

Dirk-Jan Koops, managing director and Digital Lead for Accenture's Aviation practice, said, "Transavia continues to show entrepreneurship as they strengthen their vision on how to be a leading low-cost airline and bring it to life with technology implementations such as the Accenture Aviation Experience Accelerator. Transavia is a great example for other carriers of how to take advantage of digital technology to better support employees and provide benefits to customers."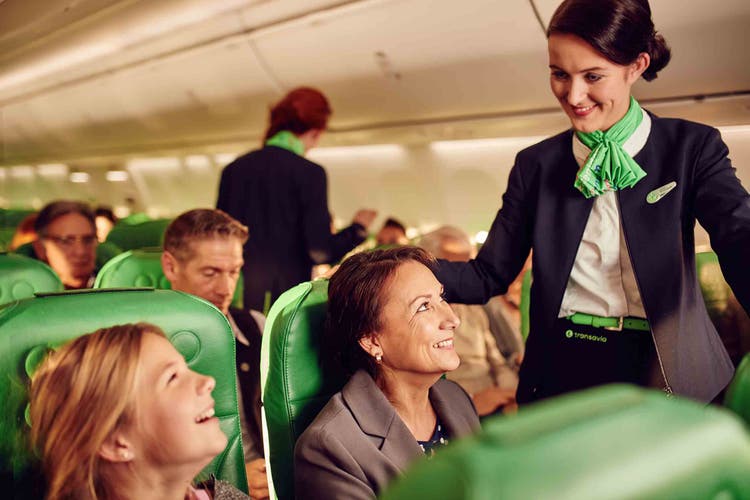 Working with Accenture, Transavia can now automatically send communications to employees on the status of a
delay to manage delays more effectively, enhancing on-time performance and strengthening customer loyalty
The AAEA is built on a single platform that connects data, customers, employees and business partners to optimize the airline's processes, sales and services. By combining real-time data from operations, customer service, marketing and sales, airlines can enhance customer travel experiences to help optimize operational efficiency. Transavia is also collaborating with Accenture to help enhance the development of the AAEA for the airline industry.

Transavia selected Pega® Platform from Pegasystems as the underlying technology for AAEA. Pega Platform combines industry-leading case management, business process management, robotic automation, artificial intelligence and decisioning, mobile, and omni-channel user experience on a unified platform.

"Given the current airline landscape, the leaders must seek out new opportunities to earn customers' trust and loyalty more than ever before," said Steve Rudolph, business line leader, communications and manufacturing, at Pega. "This innovative solution will enable airline carriers, such as Transavia, to distinguish their brand by creating superior customer experiences that align directly with business goals."

AAEA was unveiled this week at the annual PegaWorld conference in Las Vegas, where Accenture was awarded three Pega partner awards -- including "Partner of the Year" for the fifth consecutive year. The Accenture and Pega alliance aims to help clients better serve the on-the-go customer by leveraging digital and cloud technologies to help increase the value of every customer interaction. As a Pega Strategic Consulting Partner, Accenture has more than 2,500 consultants skilled in Pega solutions and 13 Pega delivery centers around the globe, Accenture has won more than 15 partner awards over the past five years—the most of any Pega alliance partner.

Accenture and Transavia began working together in 2013 to help digitize Transavia's commercial processes, such as online booking and other travel-related services. The new contract will expand its collaboration to impact more areas of the business over the next five years.

About Accenture
Accenture is a leading global professional services company, providing a broad range of services and solutions in strategy, consulting, digital, technology and operations. Combining unmatched experience and specialized skills across more than 40 industries and all business functions – underpinned by the world's largest delivery network – Accenture works at the intersection of business and technology to help clients improve their performance and create sustainable value for their stakeholders. With approximately 401,000 people serving clients in more than 120 countries, Accenture drives innovation to improve the way the world works and lives. Visit us at www.accenture.com.
# # #


Contact:

Stefanie Schumann
Accenture
+ 1 847 722 4144
stefanie.l.schumann@accenture.com