February 24, 2017
Accenture Helps Avianca Design and Launch a Travel-Experience Chatbot for Its 28 Million Customers
BOGOTA, Colombia; Feb, 24, 2017 – Accenture (NYSE: ACN) has helped Avianca Holdings SA (NYSE: AVH), the national airline for Colombia, develop a chatbot to enhance the airline's digital customer experience by providing travelers with a range of helpful travel-related services and real-time information.
The Facebook Messenger chatbot – named Carla and based on an existing prototype from Accenture Interactive – opens an intuitive new channel for customers to interact with Avianca. Carla enables Avianca's customers to confirm itineraries and flight status, locate luggage and for domestic flights in Colombia travelers can actually check-in through Carla all using a mobile device. Customers can also consult Carla regarding ticket refunds and use it to provide real-time feedback to Avianca's customer service.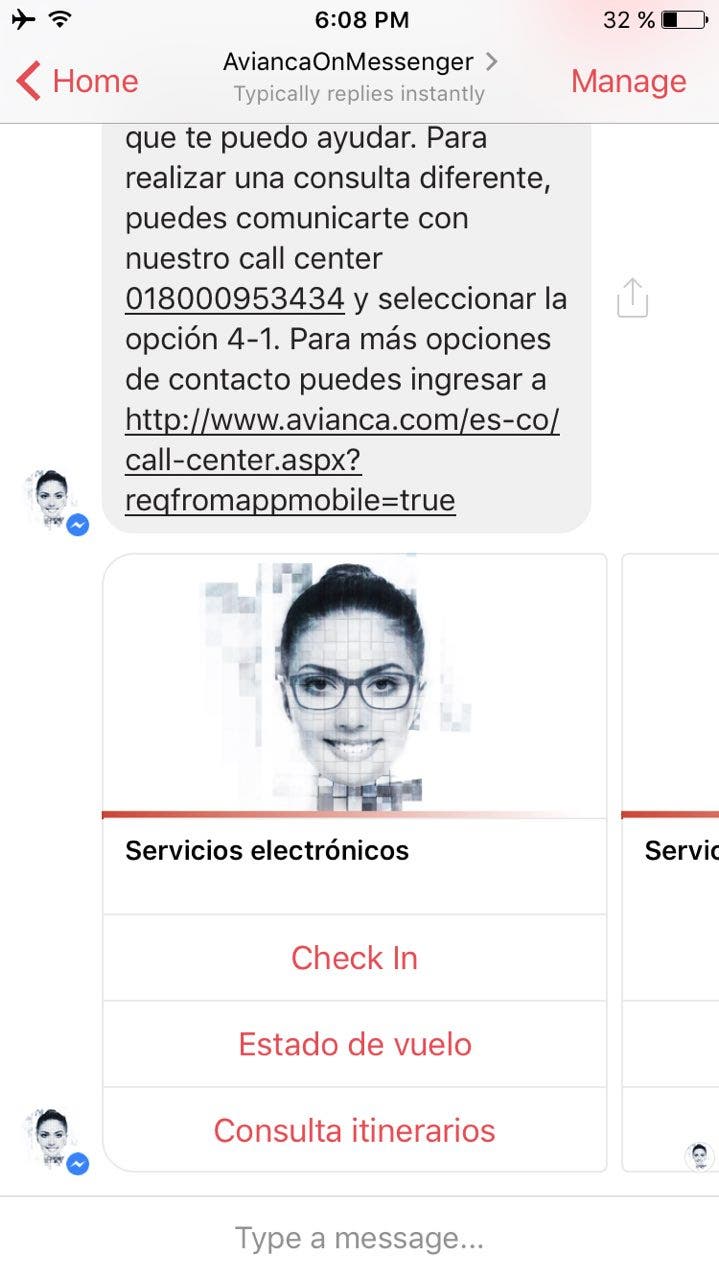 Avianca's Carla chatbot is one of the first in Colombia

Carla supports several travel-related queries beyond those provided by single-purpose industry chatbots. For example, Carla can also show customers weather forecasts for their destinations, and alerts can easily be set to remind travelers to pack their passports or pick up clothes at the dry cleaners before heading to the airport. In the future, Carla will be able to translate words and basic phrases, such as "I'm allergic to peanuts" from Spanish to six languages, including English, Japanese and Chinese.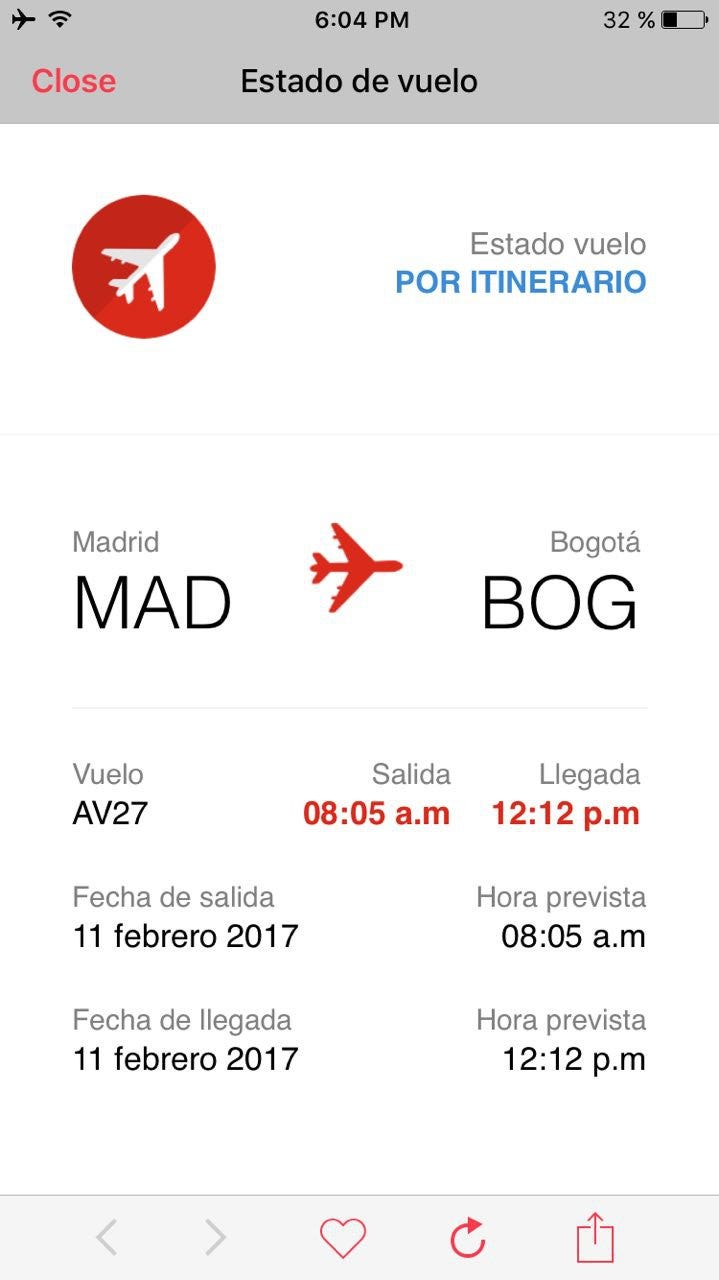 Avianca's Carla chatbot provides flight information in real-time
"Carla enables us to connect with our more than 28 million customers in a simple, intuitive way, offering helpful services on a platform they use daily and is one of the first virtual assistants to be launched in Colombia," said Rodrigo Trevizan, digital experience director at Avianca Holdings S.A. "Carla marks Avianca as an innovator in the airline market, as we continue to take advantage of the newest digital technologies to meet the individual needs of our travelers."

Accenture and Avianca developed and launched Carla in just six weeks, leveraging the existing prototype and collaborating with Accenture Interactive customer experience specialists as well as mobility and industry experts from across Accenture at the Accenture Mobile Apps Studio in Madrid.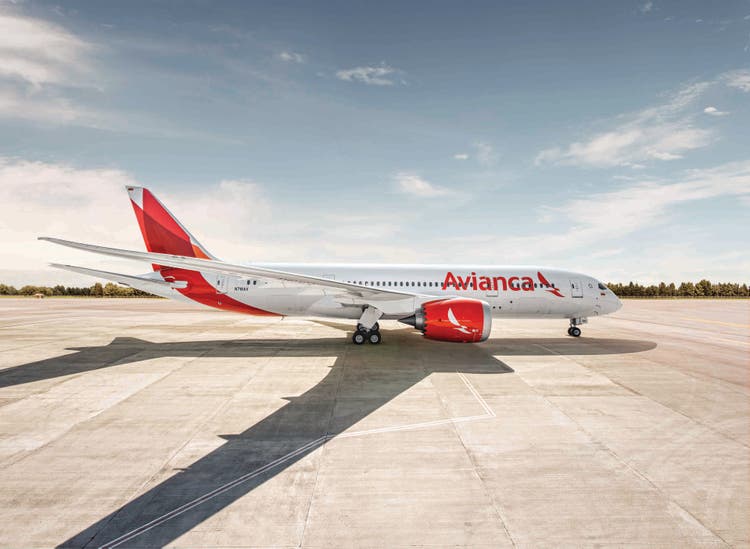 Avianca has enhanced the flight experience for travelers by launching its chatbot named Carla
"Chatbots open up a new way for people to plan and manage travel," said Jonathan Keane, managing director of Accenture's Aviation practice, "Carla offers Avianca's customers a fast, easy way to interact, helping them build stronger customer relationships and improve service."

Anatoly Roytman, head of Accenture Interactive in Europe and Latin America, said: "The time of lengthy development cycles is over. Brands wanting to stay ahead of customers' increasingly liquid expectations need to rapidly ideate, test and deploy new digital experiences as customer experiences are evolving as we speak. This offers tremendous opportunities to companies such as Avianca that are eager to try something new, fast."

Co-located, Agile Collaboration in Accenture Mobile Apps Studio
The Accenture Mobile Apps Studios are part of the Accenture Innovation Architecture, which helps clients develop and deliver disruptive innovations, and to scale them faster. In a co-located studio environment, clients have access to the latest technologies and can use the established processes, tools and infrastructure needed to rapidly ideate, design and prototype solutions ready for deployment.

Carla, Avianca's chatbot, will be available to view by appointment at the Accenture booth at Mobile World Congress as part of the Accenture Innovation Architecture showcase. To schedule a demo, please contact Joanna Vos.

About Accenture
Accenture is a leading global professional services company, providing a broad range of services and solutions in strategy, consulting, digital, technology and operations. Combining unmatched experience and specialized skills across more than 40 industries and all business functions – underpinned by the world's largest delivery network – Accenture works at the intersection of business and technology to help clients improve their performance and create sustainable value for their stakeholders. With more than 394,000 people serving clients in more than 120 countries, Accenture drives innovation to improve the way the world works and lives. Visit us at www.accenture.com.

Accenture Interactive, part of Accenture Digital, helps the world's leading brands drive superior marketing performance across the full multichannel customer experience. Accenture Interactive offers integrated, industrialized and industry-driven digital transformation and marketing solutions. It was named the world's largest and fastest-growing digital agency in the latest Ad Age Agency Report. To learn more follow us @accenturesocial and visit www.accenture.com/interactive.
# # #


Contacts:

Stefanie Schumann
Accenture
+ 1 847 722 4144
stefanie.l.schumann@accenture.com

Jens R. Derksen
Accenture Interactive
+ 49 175 57 61393
jens.derksen@accenture.com