September 14, 2017
Accenture Digital Hub Launches in Singapore


Hub to help clients accelerate their digital transformation journeys; houses more than 200 creative, marketing, data science and technology experts

SINGAPORE; Sept. 14, 2017 – Accenture (NYSE: ACN) today launched the Accenture Digital Hub in Singapore. Supported by the Singapore Economic Development Board, the facility aims to help clients around the region invent, co-create, and apply disruptive solutions to help transform their businesses in today's digital economy.
The Accenture Digital Hub in Singapore comes equipped with all the technologies and resources clients need to solve business challenges, reimagine customer experiences, develop and test prototypes and achieve their goals. The Digital Hub combines capabilities across Accenture Digital – including interactive marketing, analytics and mobility – to provide an extensive range of creative, business and technology power under one roof.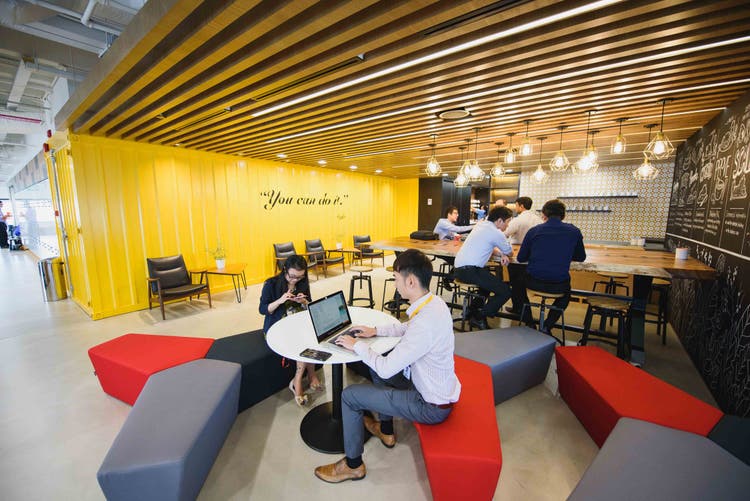 The Accenture Digital Hub Café and social space
"We've designed the Accenture Digital Hub in Singapore to serve as a catalyst for clients who want to co-create leading-edge customer experiences with us," said Patrick de Moustier, managing director, Accenture Digital ASEAN. "This is where businesses keen to leverage the latest digital technologies and data science can develop their ideas into agile and scalable concepts, working hands on with Accenture experts. We offer all the tools clients need to reduce time-to-market by applying rapid development approaches and experimenting with emerging technologies such as artificial intelligence (AI), so they can turn concepts into solutions with speed and agility."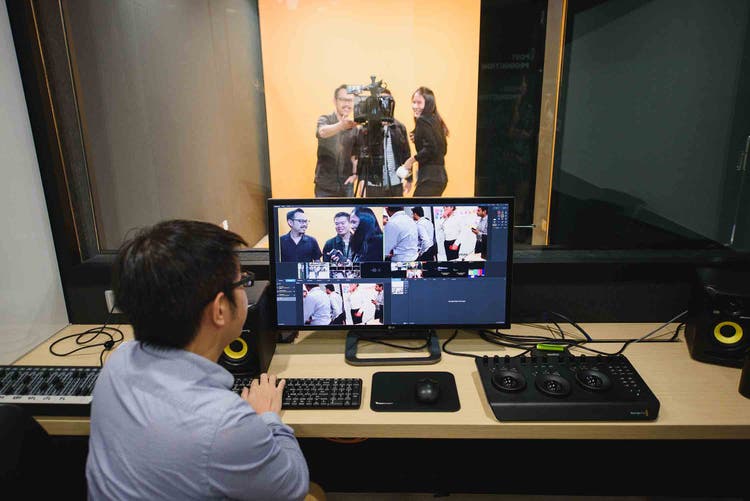 'Live' content production and video editing facilities
The Accenture Digital Hub in Singapore allows clients to tap into the collective expertise of more than 200 visual designers, developers, data scientists and experts in design thinking and the Internet of Things (IoT) to quickly unlock new value and become digital businesses.

Clients also have access to a range of leading-edge facilities, including:
Accenture Interactive Studio, which helps clients deliver marketing transformation through disruptive customer experiences. The studio includes a Rumble Room for ideating and collaborating, equipped with a 4.5-metre interactive touch-screen monitor that can connect to innovation centres globally; a Maker Room, where concepts turn into prototypes – ranging from hardware to 3D modelling -- through rapid software application development; content facilities, including a recording studio and post?production room; and usability testing.
A Fjord design studio, where design thinking methodologies and rapid prototyping are applied to create engaging digital services across web, smartphones and tablets.
An Applied Intelligence Innovation Centre, where clients collaborate with top data scientists from Accenture Analytics in an immersive, connected analytics experience. Using advanced analytics, AI and machine learning, clients can unearth actionable intelligence from their own data and from new data sources — including IoT sensors, social and video — in real time, to gain a more holistic view of their customers and drive better business outcomes.
The Accenture Digital Hub in Singapore brings to life the Accenture Innovation Architecture for clients in the region. This innovation-led approach unites the company's capabilities – from research, ventures and labs to studios, innovation centres and delivery centres – to develop and deliver disruptive innovations for clients, and to scale them faster. The launch of the Accenture Digital Hub in Singapore complements the Accenture Internet of Things Centre of Excellence and Accenture Liquid Studio Singapore, building on Accenture's digital capabilities in Singapore.

"Singapore is uniquely positioned to help companies embark on their digital journey in Asia, innovating and commercialising digital solutions for the region and beyond," said Kiren Kumar, assistant managing director, Singapore Economic Development Board. "Accenture's new Digital Hub is a testament to our strengths in a wide range of areas – from advanced analytics to AI. The new facility provides a collaborative environment for the public and private sectors in Singapore, as well as start-ups, to co-innovate and co-incubate in imagining and inventing a digital future."

About Accenture Digital
Accenture Digital , comprised of Accenture Analytics, Accenture Interactive and Accenture Mobility, offers a comprehensive portfolio of business and technology services across digital marketing, mobility and analytics. From developing digital strategies to implementing digital technologies and running digital processes on their behalf, Accenture Digital helps clients leverage connected and mobile devices; extract insights from data using analytics; and enrich end-customer experiences and interactions, delivering tangible results from the virtual world and driving growth. To learn more about Accenture Digital, follow us @AccentureDigi and visit www.accenture.com/digital.

About Accenture
Accenture is a leading global professional services company, providing a broad range of services and solutions in strategy, consulting, digital, technology and operations. Combining unmatched experience and specialized skills across more than 40 industries and all business functions – underpinned by the world's largest delivery network – Accenture works at the intersection of business and technology to help clients improve their performance and create sustainable value for their stakeholders. With approximately 411,000 people serving clients in more than 120 countries, Accenture drives innovation to improve the way the world works and lives. Visit us at www.accenture.com.

# # #

Contact:

Hui Luen Lien
Accenture
+65 6410 8790
hui.luen.lien@accenture.com

Copyright © 2017 Accenture. All rights reserved. Accenture, its logo, High Performance Delivered and Fjord are trademarks of Accenture.