October 16, 2017
Accenture Appoints Iliana Oris Valiente as Global Blockchain Innovation Lead

TORONTO; Oct. 16, 2017 – Accenture (NYSE: ACN) has appointed Iliana Oris Valiente as managing director and global blockchain innovation lead for the company's emerging technology group, effective immediately.
In her new role, Oris Valiente provides blockchain advisory services to Accenture clients and is responsible for developing Accenture's cross-industry blockchain technology capabilities and its talent pool for blockchain consulting, architecture and technology delivery. She also will lead initiatives to help drive Accenture's leadership and engagement within the ecosystem of blockchain solution providers and industry consortia as well as open source development communities globally.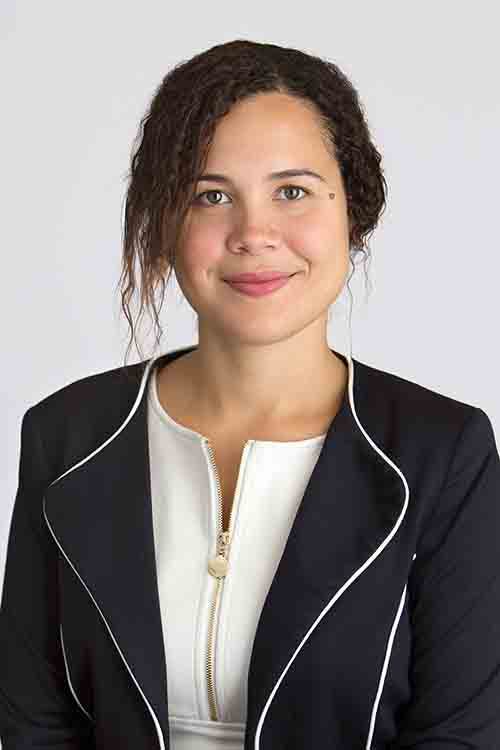 Blockchain is a new type of distributed data base system that maintains and records data in a way that allows multiple stakeholders to confidently and securely share access to the same data and information.

"Iliana is a trailblazer in the global blockchain community, with deep experience driving innovations and ground-breaking research," said Simon Whitehouse, senior managing director and head of Accenture's global blockchain practice. "Her knowledge, leadership and ability to act as a conduit between the blockchain developer community and business will be a strong asset to our clients and leadership as we help a range of industries leverage distributed ledger technology."

Oris Valiente also serves as head of Accenture's blockchain practice in Canada and advises Accenture's strategic growth initiatives steering committee on the topic of blockchain.

Oris Valiente is a published author and sought-after speaker, with prior leadership roles in Deloitte's blockchain practice, where she oversaw the Rubix group. Most recently, she founded ColliderX, a non-profit blockchain research and development organization, where she also chairs the board of directors.

Based in Toronto, Oris Valiente graduated summa cum laude from the University of Ottawa with a bachelor's degree in commerce and is a certified public accountant and chartered accountant. She speaks four languages and is an active community volunteer engaged in programs to raise funds to support local charities, teach personal-finance to local youth and mentor highly skilled non-national residents.

About Accenture
Accenture is a leading global professional services company, providing a broad range of services and solutions in strategy, consulting, digital, technology and operations. Combining unmatched experience and specialized skills across more than 40 industries and all business functions – underpinned by the world's largest delivery network – Accenture works at the intersection of business and technology to help clients improve their performance and create sustainable value for their stakeholders. With more than 425,000 people serving clients in more than 120 countries, Accenture drives innovation to improve the way the world works and lives. Accenture plans to hire 1,000 people in Canada this fiscal year. Visit us at www.accenture.com.
# # #


Contact:

Sean Conway
Accenture
+1 917 592 5744
sean.k.conway@accenture.com