February 13, 2017
Accenture Appoints Former Mayo Clinic Design Director Lorna Ross to Lead New Fjord Studio in Dublin


Fjord makes its Dublin debut in vibrant Silicon Docks; a design studio within a global multidisciplinary research and incubation hub
DUBLIN; Feb. 13, 2017 – Accenture Interactive and Fjord, its design and innovation unit, announced that Lorna Ross will head up a new Fjord design studio based in Dublin. As the newly appointed group design director and studio lead, Ross will be responsible for driving growth and innovation internally and with clients.
The new Fjord studio in Dublin is located at The Dock, Accenture's multi-disciplinary research and incubation hub where the Accenture Innovation Architecture comes to life. Accenture will unite Fjord's designers and creative technologists with engineers and experts in emerging fields like artificial intelligence and analytics. It will leverage the cutting-edge facilities and capabilities of these multi-disciplinary teams to offer innovation services to clients to help solve their most pressing business problems.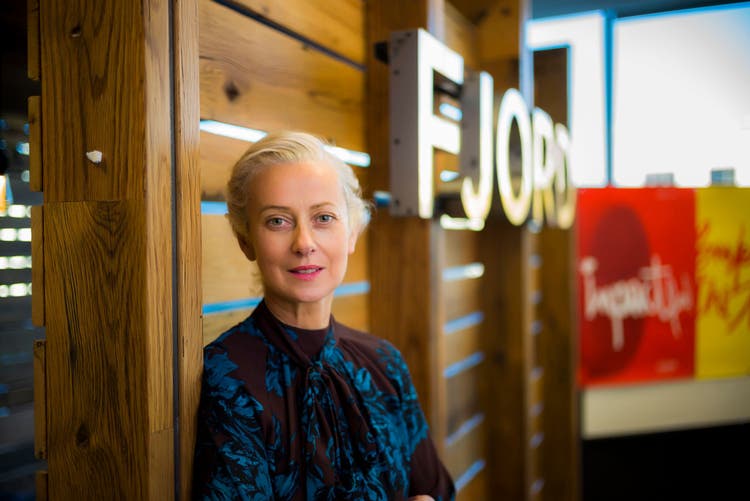 Lorna Ross will lead Fjord's first design studio in Dublin
Ross' career has thrived at the intersection of design, science and technology. She joins Fjord with 25 years of experience, focused on strategic design research in innovation lab environments. Her appointment marks a return to her homeland after spending most of her career in the United States, most recently having completed an eight-year tenure at the world-renowned Mayo Clinic in Rochester, Minnesota. As design director of the Mayo Clinic Center for Innovation, she focused on innovating the experience and delivery of health services for Mayo patients and clinic staff.

Prior to that, Ross consulted to DARPA, the US government defense research agency; was associate professor of industrial design at Rhode Island School of Design; principal research scientist at MIT Media Lab; and design lead at Motorola Futures Group.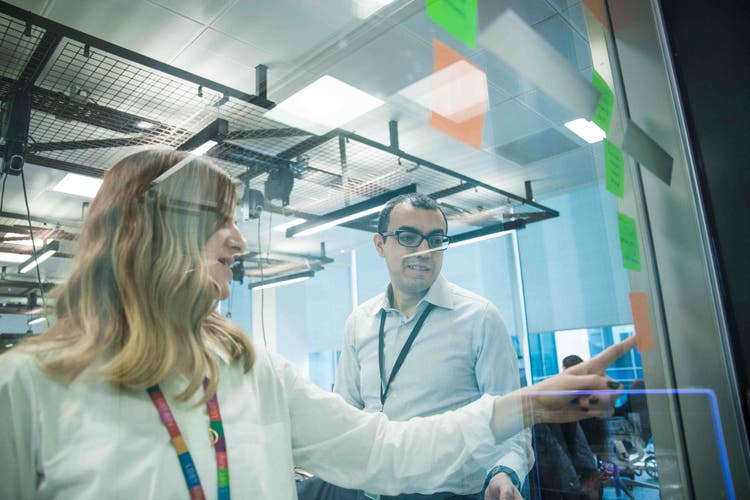 Fjord Dublin is located within The Dock, Accenture's
multi-disciplinary research and incubation hub
"We're thrilled to appoint such an accomplished Dublin native to lead our newest Fjord studio," said Alastair Blair, country managing director, Accenture Ireland. "Lorna is a first-class leader and pioneer who has worked with some of the world's leading minds in experience design and innovation. We are excited about the possibilities that will evolve with Fjord by bringing human-centric design to help our clients rotate to the new."

"Dublin is a hub for global players as well as a burgeoning start-up scene here in Silicon Docks – it is at the forefront of design and many of the latest digital trends, making it a natural choice for our first Fjord studio in Ireland," said Joydeep Bhattacharya, head of Accenture Interactive, UKI and managing director at Fjord. "We look forward to seeing Lorna and her team thrive in this innovative and inspiring environment as they create the next wave of digital experience."

The Dock, which officially opened last week in the heart of Dublin's tech quarter, is home to 200 designers, developers and digital experts representing multiple countries who co-create new digital services and solutions. In this dynamic environment, Accenture people collaborate with clients, universities and startups to investigate, develop and scale disruptive innovations for a mix of national and global brands.

To learn more about open roles at the Fjord studio, visit our new Dublin careers page.
Note to Press
: Lorna Ross will be speaking at the Offset conference in Dublin at noon on February 17. To arrange a one-on-one interview, contact Caroline Douglas.

About Accenture
Accenture (NYSE: ACN) is a leading global professional services company, providing a broad range of services and solutions in strategy, consulting, digital, technology and operations. Combining unmatched experience and specialized skills across more than 40 industries and all business functions – underpinned by the world's largest delivery network – Accenture works at the intersection of business and technology to help clients improve their performance and create sustainable value for their stakeholders. With more than 394,000 people serving clients in more than 120 countries, Accenture drives innovation to improve the way the world works and lives. Visit us at www.accenture.com.

Accenture Interactive, part of Accenture Digital, helps the world's leading brands drive superior marketing performance across the full multichannel customer experience. Accenture Interactive offers integrated, industrialized and industry-driven digital transformation and marketing solutions. It was named the world's largest and fastest-growing digital agency in the latest Ad Age Agency Report. Fjord, Accenture Interactive's design and innovation unit, reimagines people's relationships with the digital and physical world around them, using the power of design to create services people love. To learn more follow us @accenturesocial and visit www.accenture.com/interactive or www.fjordnet.com.
# # #


Contact:

David LaBar
Accenture
+ 1 646 456 4505
david.labar@accenture.com