September 27, 2016
Accenture Named a Top 10 Company for Working Mothers


Company surpasses goal to reach 40 percent women hires by 2017

NEW YORK; Sept. 27, 2016 – Accenture (NYSE:ACN) has been named to the Top 10 on Working Mother's 100 Best Companies list, which spotlights organizations leading in areas such as women's advancement, inclusion and diversity and work-life programs.
Accenture was recognized for its pioneering programs and benefits that help parents manage the demands of family and work. This includes recently enhanced benefits for new parents, such as the ability to work locally for one year following their return from the birth or adoption of a child, as well as digital technologies the company offers to enable flexibility. This marks the company's 14th consecutive year on the list.

"We are honored to again receive this recognition from Working Mother – and are especially proud to be named a Top 10 company for the first time," said Julie Sweet, Accenture group chief executive – North America. "At Accenture, attracting, inspiring and advancing women – and providing an inclusive workplace that empowers them to lead – is critical to our future and to advancing gender equality."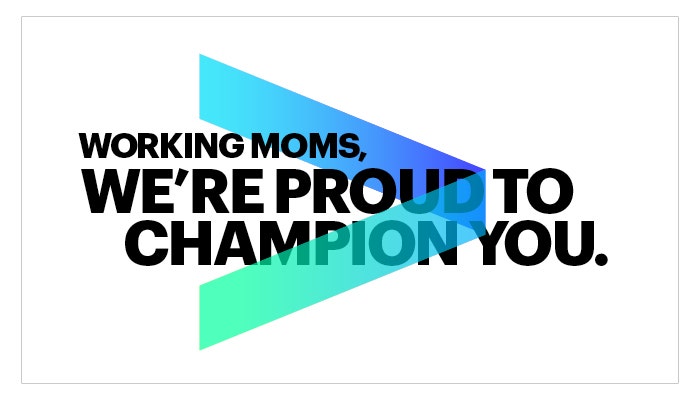 Honored that @_workingmother_ has recognized us as a Top 10 Best Company #WMBest100 #workmom bit.ly/2dgUiZo


Accenture also announced that it surpassed its goal to reach 40 percent women new hires worldwide by 2017. Currently, there are more than 145,000 women at Accenture – more than one third of the company's global workforce.

Over the past 18 months, Accenture has significantly enhanced and/or introduced a variety of benefits in the United States to help its people navigate the challenges of raising a family while continuing to pursue their careers. These include:
Offering primary caregivers, both women and men, the opportunity to work locally for one year following their return from the birth or adoption of a child;
Doubling parental leave benefits in the United States—offering up to 16 weeks of paid maternity leave for women employees and eight weeks for all primary caregivers;
Doubling back-up dependent care, to 80 hours per year, plus an additional 40 hours within the first year of a child's birth or adoption; and
The opportunity to ship breast milk when traveling on business and providing new parents with hospital-grade breast pumps.
Accenture has been widely recognized for its long-standing commitment to inclusion and diversity and creating an inclusive environment for its more than 375,000 people -- across abilities, age, ethnicity, gender, religion, sexual orientation, and gender identity and expression.

To learn more, visit accenture.com/women.

About Accenture
Accenture is a leading global professional services company, providing a broad range of services and solutions in strategy, consulting, digital, technology and operations. Combining unmatched experience and specialized skills across more than 40 industries and all business functions – underpinned by the world's largest delivery network – Accenture works at the intersection of business and technology to help clients improve their performance and create sustainable value for their stakeholders. With more than 375,000 people serving clients in more than 120 countries, Accenture drives innovation to improve the way the world works and lives. Visit us at www.accenture.com.
# # #


Contacts:

Stacey Jones
Accenture
+ 1 917 452 6561
stacey.jones@accenture.com

Sam Hyland
Accenture
+ 1 917 452 5184
samuel.hyland@accenture.com