November 10, 2016
Accenture Named a Top 10 Company for Women in India

MUMBAI; Nov. 11, 2016 – Accenture (NYSE: ACN) has been recognized in the Top 10 of the 100 Best Companies for Women in India list, which celebrates organizations that champion sustainable careers for women. The inaugural list was published by Working Mother and AVTAR.
Accenture was recognized for providing an inclusive and supportive environment for its more than 45,000 women in India. It scored highly on several of the list's categories, including women's recruitment, retention and advancement, safety and security, flexible work programs and paid-time off. The company was also recognized for its leading maternity benefits and support for returning moms.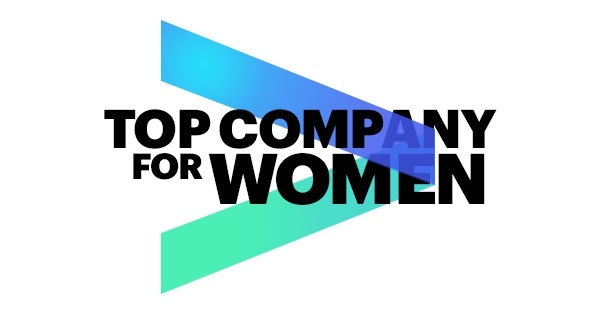 "Creating an inclusive environment that enables women to achieve both their personal and professional ambitions, reflects Accenture's core values and culture," said Rekha M. Menon, chairman and managing director, Accenture in India. "We're pushing barriers to make our company more inclusive, and we're honored to have our efforts recognized by Working Mother and AVTAR. We remain committed to ensuring that our women feel empowered to drive their own success."

Accenture leads several initiatives in India that enable its female employees to be successful, both personally and professionally. For example, the company:
Offers leadership development programs for its high-potential women, helping them hone the key skills needed to advance and foster relationships with senior leaders;
Helps women build and extend their professional networks – both in and outside of Accenture – with Vaahini, its networking forum for women;
Offers career-track focused initiatives specifically for women, including one that helps them advance their tech skills and become technical architects; and
Provides access to a variety of flexible work programs; the company helps new mothers in their transition back to work by identifying ideal re-entry roles and providing various women's leadership development programs to support their long-term success.
In Accenture's 2016 fiscal year, more than one-third of Accenture's new hires in India were women. The company recently announced that it surpassed its goal to reach 40 percent female new hires worldwide by 2017. Currently, there are more than 145,000 women globally at Accenture.

About Accenture
Accenture is a leading global professional services company, providing a broad range of services and solutions in strategy, consulting, digital, technology and operations. Combining unmatched experience and specialized skills across more than 40 industries and all business functions – underpinned by the world's largest delivery network – Accenture works at the intersection of business and technology to help clients improve their performance and create sustainable value for their stakeholders. With approximately 384,000 people serving clients in more than 120 countries, Accenture drives innovation to improve the way the world works and lives. Visit us at www.accenture.com.

# # #

Contact:

Garima Misra Punia
Accenture
+ 91 9811818477
garima.misra.punia@accenture.com