April 12, 2016
Accenture Launches Intelligent Automation Platform to Deliver Smarter, More Efficient Application Services that Improve Business Outcomes


The intelligent automation platform, Accenture myWizard, augments human technologists with virtual agents powered by artificial intelligence, armed with analytics capabilities and the ability to tap Accenture's vast technology and unique industry knowledge

NEW YORK; April 12, 2016 – Accenture (NYSE: ACN) announced the global rollout of an intelligent automation platform, Accenture myWizard, that enables smarter, more innovative and more efficient application services consisting of systems integration and application development and management. The platform combines Accenture's industry and technology assets and business knowledge across 40 industries with intelligent automation, including artificial intelligence at its core.
Accenture myWizard supports productivity improvement for clients by employing a team of virtual agents, powered by artificial intelligence, to analyze data and identify patterns. This guides human workers to make better informed decisions that can drive highly impactful business performance which can include significant improvement in application quality, cost reduction and speed to market.
Watch how Accenture's testing savant helps human testers more easily fine-tune applications

The new platform brings together numerous proprietary Accenture industry assets, including intelligent and analytics tools and methods, as well as tools from across Accenture's alliance partner ecosystem. Organizations can use Accenture myWizard to become up to approximately 60 percent more productive1 by automating task-related work and enabling them to focus on more strategic work.

"Accenture is recognized for its extensive industry knowledge and technology capabilities. By bringing leading technology together in an automation platform and enabling it with artificial intelligence, we are poised to dramatically impact productivity, decision making and cost and operational improvements for our clients," said Bhaskar Ghosh, group chief executive, Accenture Technology Services.

The platform is able to mine Accenture's vast, cumulative knowledge base of vertical industry operating models, process flows and key performance indicators, giving Accenture myWizard a unique set of business domain experience that can identify and support tangible business results. Hosted on Microsoft Azure, Accenture myWizard's liquid, plug-and-play architecture makes it "tomorrow-proof" with the ability to add in new capabilities as artificial intelligence matures.

"IT organizations and leaders are under intense pressure to operate with greater speed and manage increasing complexity—challenges that cannot be sustainably addressed by simply increasing headcount," Ghosh continued. "We need to enable people to do more with technology, to achieve greater speed and scale. That's why we believe intelligent automation is the essential co-worker for the digital age. Accenture myWizard supports our people-first automation strategy by helping humans do more complex and creative problem-solving."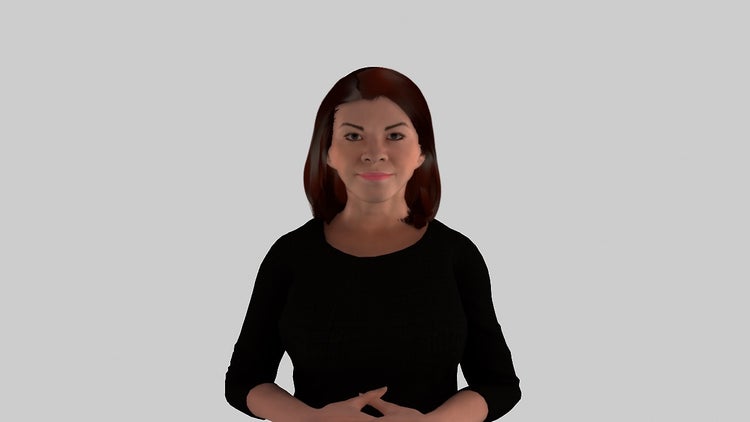 Accenture myWizard employs virtual data scientists to help human workers
manage projects through better use of analytics

Accenture myWizard has a number of virtual agents that use machine learning to collaborate with human co-workers to manage projects, apply analytics to support business goals, advise on a range of judgement based tasks and monitor numerous aspects of Agile development.
Intelligent Data Scientist: This scientist helps identify data patterns and mines program information to provide IT and business users with the ability to make more insight-based decisions.
Virtual Testing Savant This agent provides advice to human testers on a wide-range of judgement-based tasks, such as test planning, test coverage, prioritization and even staffing. It provides test artifacts for reuse and solutions based on past fixes, helping testers spend less time preparing and fixing and more time fine-tuning applications to improve business performance.
Virtual Scrum Master: This agent monitors numerous aspects of Agile development projects—consisting of requirements, releases, metrics and resources—alerting the project manager of any potential issues and providing possible solutions.
Over the past six months Accenture myWizard has been deployed to more than 100 clients globally. Accenture is training approximately 3,000 professionals in Accenture myWizard and plans to deploy the intelligent automation platform to more than 200 clients by the end of August 2016.

About Accenture
Accenture is a leading global professional services company, providing a broad range of services and solutions in strategy, consulting, digital, technology and operations. Combining unmatched experience and specialized skills across more than 40 industries and all business functions – underpinned by the world's largest delivery network – Accenture works at the intersection of business and technology to help clients improve their performance and create sustainable value for their stakeholders. With approximately 373,000 people serving clients in more than 120 countries, Accenture drives innovation to improve the way the world works and lives. Visit us at www.accenture.com.

1 Based on internal analysis
# # #


Contact:

Julie Bennink
Accenture
+ 1 312 693 7301
Julie.I.Bennink@accenture.com