July 12, 2016
Accenture Launches Accenture Digital Hub in Japan to Help Clients Drive Digital Transformation


New space facilitates open innovation by gathering internal and external talent, technologies and ideas

Tokyo; July 12, 2016 – Accenture (NYSE: ACN) has opened an Accenture Digital Hub in Tokyo, Japan to support the digital transformation of clients by helping them embrace open innovation. The Hub brings together the digital transformation expertise and knowledge of Accenture's global professionals with innovative, enterprise-relevant technologies and ideas from startups, creators, and others in the ecosystem including accelerators, venture capitalists, university researchers, and corporate research and development labs both in Japan and overseas.
At the Digital Hub, Accenture experts in areas such as digital marketing, user experience design, analytics (such as artificial intelligence, machine learning and multimodal learning) and security will work side-by-side with startups, creators and clients to conduct initiatives such as innovation workshops, idea validation and support for prototyping. By leveraging an open innovation model for digital transformation, clients will be able to tap into a broad ecosystem to more rapidly create new businesses, or solve community and social challenges.

The Digital Hub includes a moveable collaboration area that can be utilized for seminars and workshops for external and internal use. The space also features demonstration facilities where the latest digital technology can be experienced, such as Accenture's digital solutions and analytics platforms, as well as the cyber defense capabilities of the Accenture Cyber Fusion Centers.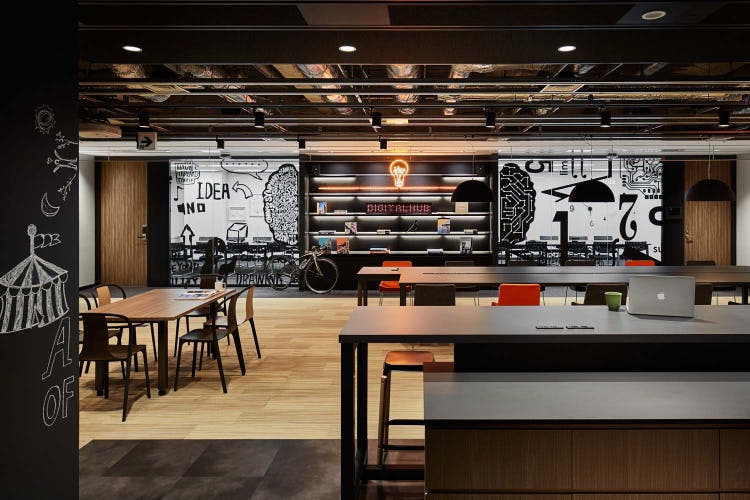 Interior view of the Accenture Digital Hub
"For organizations to achieve digital transformation, they need to bring together the right talent, emerging technologies and cutting edge ideas in order to rapidly and continuously generate new business models, products and services," said Gakuse Hoshina, managing director of the Accenture Digital Hub.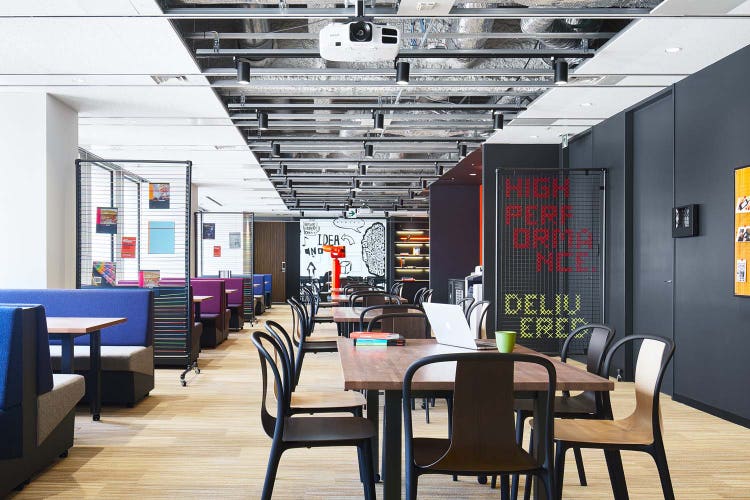 Interior view of the Accenture Digital Hub
"Accenture has played an important role in enabling meaningful collaboration between major corporations, startups, educational and research institutions, and communities, primarily via the Accenture Open Innovation Initiative, which was established in Japan in December 2015. The launch of the Hub as a physical location will enable us to further advance the ecosystem with our external partners and strengthen our ability to drive digital transformation for clients."

About Accenture
Accenture is a leading global professional services company, providing a broad range of services and solutions in strategy, consulting, digital, technology and operations. Combining unmatched experience and specialized skills across more than 40 industries and all business functions – underpinned by the world's largest delivery network – Accenture works at the intersection of business and technology to help clients improve their performance and create sustainable value for their stakeholders. With approximately 373,000 people serving clients in more than 120 countries, Accenture drives innovation to improve the way the world works and lives. Visit us at www.accenture.com.

# # #

Contact:

Shigeo Masuda
Accenture
+ 81 45 330 7157
shigeo.masuda@accenture.com