January 26, 2016
Accenture Appoints Leonardo Framil Managing Director for Latin America and

Country Managing Director for Brazil

24-year Accenture veteran was leading company's Financial Services practice in Brazil and Latin America

SAO PAULO; Jan. 26, 2016 – Accenture has appointed Leonardo Framil geographic unit managing director for Latin America and country managing director for Accenture in Brazil, effective Jan. 1. He succeeds Roger Ingold, who served in both positions since 2004.
Mr. Framil most recently served as Senior Managing Director and Financial Services Lead for Brazil and Latin America at Accenture. In his new role, he has primary responsibility for supporting and developing Accenture's business and operations in Brazil and across Latin America, including developing and executing the business strategy and positioning the company for future growth.

Mr. Framil led Accenture's Financial Services practice in Brazil from 2005 to 2011, during which time the practice acquired many new clients and expanded into new markets, increasing its revenues fourfold. In 2013 Mr. Framil led the company's acquisition of Vivere, a mortgage-processing technology company, helping position Accenture as a leading mortgage BPO provider in Brazil.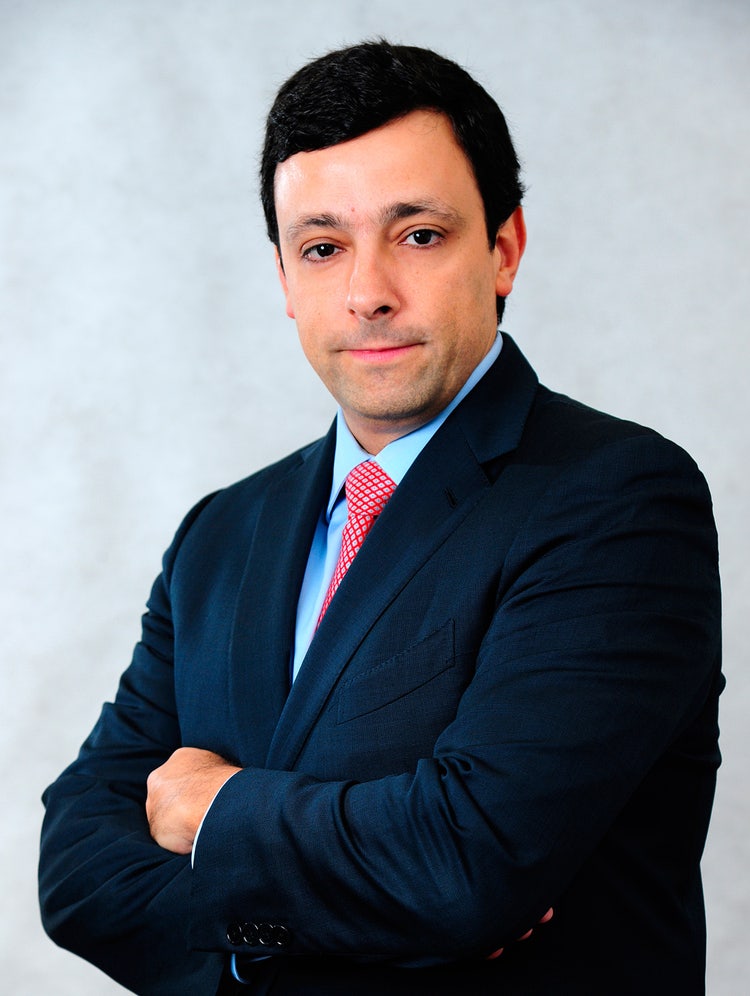 Leonardo Framil

"Leonardo has made significant contributions to Accenture in Brazil, including in his role as the country's Financial Services lead," said Gianfranco Casati, Accenture's group chief executive, Growth Markets. "His experience and leadership abilities will be valuable assets for further building our brand in Brazil and across Latin America, as well as for leveraging the investments Accenture has made in the region in growth areas like digital, analytics and BPO."

"At the same time, we are grateful to Roger Ingold for his leadership and contributions to our business in Brazil and Accenture over the last 12 years, and we wish him well in the future," Casati added.

Mr. Framil joined Accenture in 1992 and has 24 years of experience in consulting, working with leading financial institutions in Latin America in the banking, insurance and capital markets sectors. He holds a graduate degree in telecommunications engineering from Universidade Federal Fluminense (the Fluminese Federal University) and a master's degree in finance from IBMEC (Instituto Brasileiro de Mercado de Capitais), both located in Rio de Janeiro.

"I am excited to lead the highly skilled and talented people of Accenture Brazil and Latin America, while at the same time partnering with clients to help them transform their businesses to capitalize on the market opportunities in Brazil, throughout Latin America and globally," Mr. Framil said.

About Accenture
Accenture is a leading global professional services company, providing a broad range of services and solutions in strategy, consulting, digital, technology and operations. Combining unmatched experience and specialized skills across more than 40 industries and all business functions – underpinned by the world's largest delivery network – Accenture works at the intersection of business and technology to help clients improve their performance and create sustainable value for their stakeholders. With approximately 373,000 people serving clients in more than 120 countries, Accenture drives innovation to improve the way the world works and lives. Visit us at www.accenture.com.
# # #


Media Contact:

Sergio Pedroso
Accenture
+ 55 11 5188 0688
+ 99653 6678 (mobile)
sergio.pedroso@accenture.com