May 04, 2016
Accenture 2015 Corporate Citizenship Report Highlights U.S. Initiatives


Company Invests More Than $15 Million in Corporate Citizenship Efforts Across U.S. Communities

NEW YORK; May 4, 2016 – Accenture (ACN: NYSE) is passionate about improving the way the world works and lives for its clients, its people and its communities, says Julie Sweet, Accenture chief executive officer – North America.
The company's commitment to corporate citizenship in the U.S. and around the world is highlighted in its recently published 2015 corporate citizenship report, "Making a Measurable Difference."

"At Accenture, we have a long and rich tradition in corporate citizenship that is central to our culture and reflects our core values," said Sweet. "Our approximately 48,000 people across the United States bring the same commitment and rigor to our corporate citizenship initiatives as they do to client service, using digital technologies to create new opportunities."

During its last fiscal year, the company invested more than US$15 million in communities across the U.S. through cash and pro bono contributions. In addition, more than 6,200 Accenture people in the U.S. volunteered for activities including skills workshops for technical and digital job seekers.

In the U.S., Accenture is partnering with key organizations to support its Skills to Succeed initiative, which will equip more than 3 million people around the world with the skills to get a job or build a business by 2020:
Girls Who Code, which inspires, educates and equips young women with computing and professional skills that enable them to pursue technology careers. Accenture hosts Summer Immersion Programs, supports Girls Who Code clubs in new locations, and is helping the organization establish and foster a new online community for Girls Who Code alumni to connect program graduates as they transition into higher education and employment.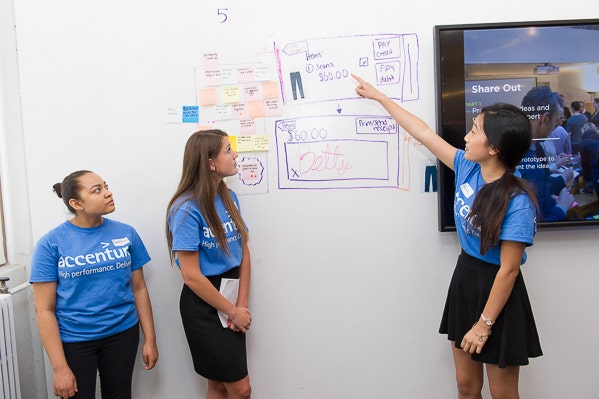 Upwardly Global, which helps eliminate employment barriers and integrates skilled immigrants into the professional workforce. Accenture has helped the organization expand its online and in-person training programs and reach more job seekers. Last year, more than 500 participants secured professional positions, and Accenture now employs 16 Upwardly Global alumni.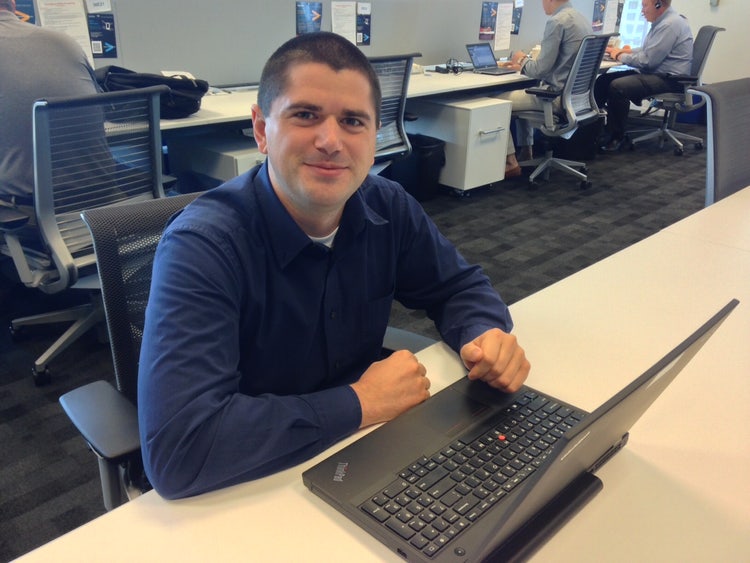 Year Up, which provides low-income young adults with the skills, experience, tools and support that will empower them to reach their potential through professional careers and higher education. Accenture volunteers mentor Year Up students in several cities, and have led training to equip Year Up participants with the Java skills required to work as entry-level programmers, which led directly to internships and ultimately full-time jobs for many of the students.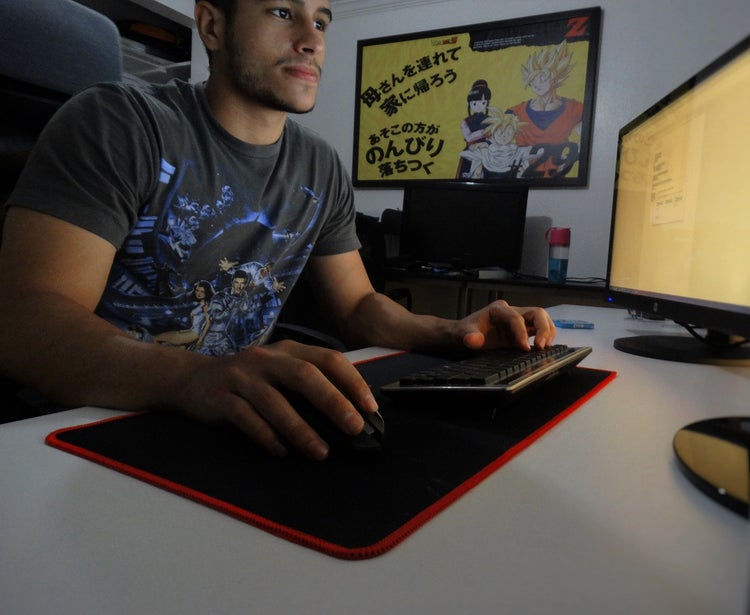 "Making a Measurable Difference" announced that Accenture's Skills to Succeed initiative has already equipped more than 1.2 million people around the world with the skills to get a job or build a business. It also reported the company's people and environment goals, including: hiring an additional 5,000 military veterans or spouses of veterans in the U.S. by 2020; growing its percentage of women new hires globally to at least 40 percent by 2017; reducing its carbon emissions to an average of two metric tons per employee – a more than 50 percent reduction against the company's 2007 baseline; and, by the end of fiscal 2020, expanding to 75 percent the percentage of key suppliers who disclose their targets and actions toward emission reductions.

"Our people power our corporate citizenship efforts by giving generously of their time and talent," Sweet said. "With their help, we look forward to continuing to make a measurable difference everywhere we operate."

About Accenture
Accenture is a leading global professional services company, providing a broad range of services and solutions in strategy, consulting, digital, technology and operations. Combining unmatched experience and specialized skills across more than 40 industries and all business functions – underpinned by the world's largest delivery network – Accenture works at the intersection of business and technology to help clients improve their performance and create sustainable value for their stakeholders. With approximately 373,000 people serving clients in more than 120 countries, Accenture drives innovation to improve the way the world works and lives. Visit us at www.accenture.com.

# # #

Contact:

Sam Hyland
Accenture
+ 1 917 452 5184
samuel.hyland@accenture.com