September 17, 2015
Accenture Finds More Than Half of 12-Year-Old Girls in the UK and Ireland Believe STEM Subjects are Too Difficult to Learn

LONDON; Sept. 17, 2015 – New research from Accenture (NYSE: ACN) reports that more than half (60 percent) of 12-year-old girls in the United Kingdom and Ireland believe that science, technology, engineering and mathematics (STEM) subjects are too difficult to learn.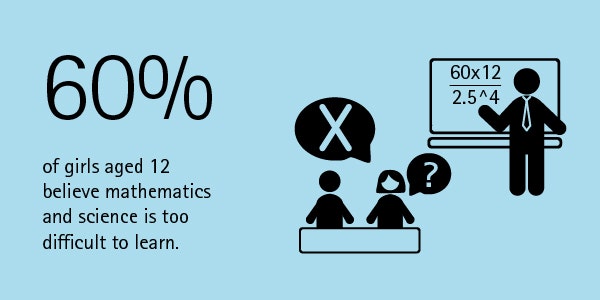 The survey of more than 4,000 girls, young women, parents and teachers, demonstrates clearly that there is a perception that STEM subjects and careers are better suited to male personalities, hobbies and brains. Half (51 percent) of the teachers and 43 percent of the parents surveyed believe this perception helps explain the low uptake of STEM subjects by girls. Nearly half (47 percent) of the young girls surveyed said they believe such subjects are a better match for boys.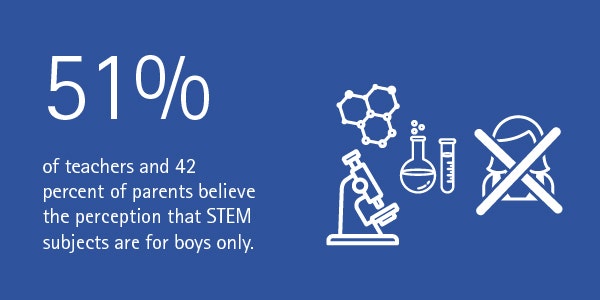 The research also suggests that parents and teachers must do more to encourage girls in the early stages of development to embrace STEM subjects if government and business initiatives to increase the number of women in STEM careers are to succeed.

Although girls ranked parents and teachers as their biggest influencers when making a decision about subject choice, more than half (51 percent) of parents say they feel ill-informed on the benefits of STEM subjects specifically, and only one in seven (14 percent) say they understand the different career opportunities that exist for their daughters.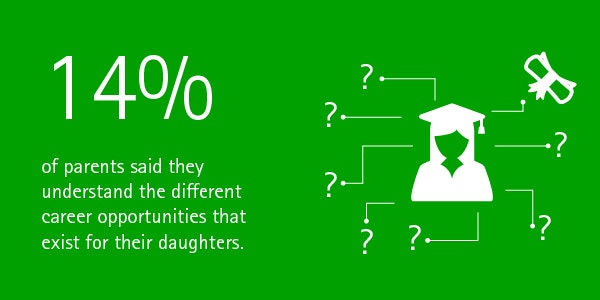 "It's worrying that girls' interest in STEM subjects tails off so early in their time at secondary school. With such a small percentage of parents understanding what these subjects can offer their daughters, it is not surprising that girls become disconnected from STEM," said Emma McGuigan, managing director for Accenture Technology in the UK & Ireland. "Our research suggests that while getting girls enthused about subjects like technology or engineering must start at home, encouragement needs to continue in early education, such as nursery and primary school, so that girls don't conclude at a young age that math and science are too difficult."

Additionally, while emerging sectors like technology are starting to bridge the gender gap — with groups and initiatives like TechFuture Girls, Stemettes, The Science Museum, techUK and Girls in Tech encouraging women to embrace the digital era – more than three-quarters (77 percent) of girls still believe that the science and technology sector lacks high-profile female role models.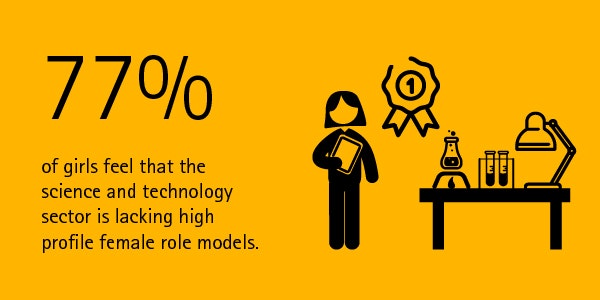 "It's important that girls understand that these subjects are as much for them as they are for boys," said the Tech Partnership's CEO, Karen Price. "While a lot of fantastic work has been done to encourage women and girls to embrace STEM, females still only comprise a small percentage of the workforce in related industries. If STEM businesses work together to support teachers and parents to get young girls excited about these subjects from a much younger age, we will be much closer to the goal of making the balance of men versus women in these careers more equal."

Tom O'Leary, director of learning at the Science Museum, said: "At the Science Museum Group, we recognize the importance and scale of the challenge to ensure that young people, especially girls, see that a STEM career is for them. Our own Enterprising Science research project reflects findings similar to Accenture's, and as such, we have put programmes in place to help more young people find science engaging outside of the classroom. Museums and science centres are in pivotal positions to help build science capital by developing connections between teachers, young people and their families. We support efforts by secondary schools to integrate engaging museum experiences and approaches into their teaching, and to help them tap into their students' home-based knowledge and experiences to make science more meaningful and relevant to young people."

Methodology
Commissioned by Accenture and conducted by Loudhouse, a specialist research division of the Octopus Group, the online research covered a total of 1,571 girls of secondary school age (11-18) and 2,509 young women (19-23) across the United Kingdom and the Republic of Ireland. Samples of 535 parents and 112 teachers were also taken to determine the influencing factors for girls in their academic subject choices. The survey was conducted in April 2015.

About Accenture
Accenture is a global management consulting, technology services and outsourcing company, with more than 336,000 people serving clients in more than 120 countries. Combining unparalleled experience, comprehensive capabilities across all industries and business functions, and extensive research on the world's most successful companies, Accenture collaborates with clients to help them become high-performance businesses and governments. Through its Skills to Succeed corporate citizenship initiative, Accenture is equipping more than 3 million people around the world with the skills to get a job or build a business. The company generated net revenues of US$30.0 billion for the fiscal year ended Aug. 31, 2014. Its home page is www.accenture.com.

# # #

Contacts:

Molly McDonagh
Accenture
+ 44 7825 023 622
molly.mcdonagh@accenture.com

Tim Ferguson
Accenture
+ 44 7769 955302
timothy.j.ferguson@accenture.com